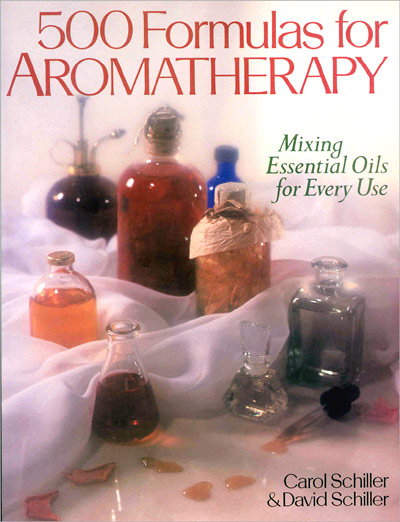 500 Formulas for Aromatherapy
By Carol and David Schiller
This "recipe" book provides detailed formulas for making hundreds of blends from basic essential oils. The formulas charted in this book cover a variety of applications, including:-
Beauty - skin moisturizers, shampoos, bath gels, hair care, tooth powders, mouthwash and shaving creams.
Health Care - vapourizers for colds, snoring and other breathing disorders, plus treatment of stress, motion sickness, pre-menstrual syndrome and baby skin rashes.
Pleasure - air freshners, massage oils, perfumes and scented candles.
In paperback format it has a total of 128 pages.
Buy with confidence – 30 Day Money-back Guarantee