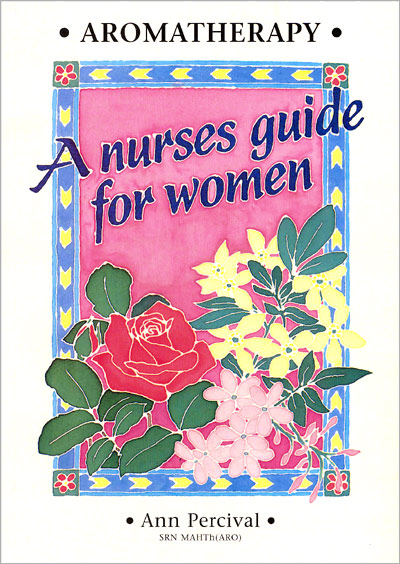 Aromatherapy - A Nurses Guide For Women
By Ann Percival
A self-help guide with a focus on women's health. Subjects covered include common problems with the female reproductive system and the prevention and cure of related health problems, infertility, pregnancy and skin care tips. This concise book also contains easy to follow recipes and simple massage techniques for a wide range of conditions, plus a useful guide to essential oils for physical conditions.
This great little book offers incredible value for money for anyone interested in learning more about this gentle healing art.
Easy to understand instructions are given on the use of essential oils to promote and maintain good health, and the easy reference sections provide clear and comprehensive information enabling the recognition of symptoms of ailments affecting women.
Ann Percival is a state registered nurse and a qualified aromatherapist who introduced her knowledge of aromatherapy into her day to day nursing care within the Cardiology ward, and later in the Oncology department of her local NHS trust hospital.
Buy with confidence – 30 Day Money-back Guarantee