Carrier Oils To Rejuvenate And Protect Your Skin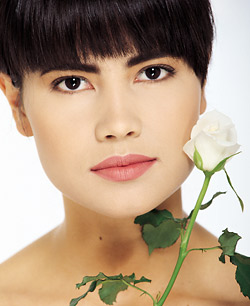 A vast range of natural materials is available to protect and care for your skin, and you'll find many of them conveniently brought together for the gentle healing art of aromatherapy. And I'm not just talking about essential oils either; carrier oils also have the ability to revitalize, nourish, and shield your skin from the ravages of the weather and environmental pollution.
This autumn, instead of spending a fortune on all those over-priced brand name skincare products in the shops, why not use the aromatherapy carrier oils you already have at home and save your hard-earned money? Inexpensive carrier oils such as grapeseed, peach kernel or sweet almond can be used on the hands, feet, body and face to provide moisturizing and skin-softening benefits, for the cost of only a few pennies per day.
And that's only the beginning. Some carrier oils possess rejuvenating therapeutic properties that are just perfect for revitalizing dry, thirsty skin during harsh weather conditions. Just as importantly, they are natural, convenient, and free from all those harsh chemicals commonly found in leading brands.
More than skin deep
Some people are reluctant to use carrier oils on the face, fearing that it will make a greasy, oily type complexion much worse, but I can assure you this is not necessarily the case. Here's why.
On the surface of the skin is a layer called the 'acid mantle', and this layer is vital to the health of the skin since it is the first line of defense against invading bacteria. The acid mantle consists of sebum and a colony of friendly micro-bacteria which works to protect the skin and maintain vital moisture.
Gentle massage with suitable carrier oils – either by themselves or mixed with a blend of essential oils – helps to support the natural pH of this crucial layer of the skin. Over production of sebum (the skins natural lubricant) can sometimes be triggered as a response to external aggressors such as those found in alkaline soaps, or they may even be started by dietary deficiencies. Simple facial massage can help to put this situation back into balance.
Moisturize and revitalize
When it comes to moisturizing and revitalizing your skin, argan oil has been my first choice for many years now. The rich, complex and unique chemical composition of this phenomenal oil deeply nourishes the skin, helping to soften wrinkles and protect against both the damaging effects of the weather and premature aging. This is why beauty experts refer to this vegetable oil as 'liquid gold'!
Some carrier oils contain powerful natural moisturizing nutrients that actually resemble those found in the skin, making them invaluable in your daily skincare regime. Oleic acid is found in sebum and carrier oils containing impressive amounts of oleic acid include olive, jojoba, moringa, and sunflower. Moringa oil in particular is a powerful natural antioxidant with outstanding nourishing, rejuvenative, skin-smoothing qualities.
Jojoba is another brilliant skin care oil since it is a non-greasy, highly emollient carrier that moisturises and conditions your skin without leaving your skin feeling too oily, whilst even helping to unclog blocked pores.
Cold pressed macadamia oil contains up to 18% of palmitoleic acid, and this essential fatty acid is also found in sebum. Amazingly, there are very few plants on earth that contain palmitoleic acid let alone rival the amount of contained in macadamia oil, and this is what makes it so vital to your daily skincare regimen.
Evening primrose, unrefined avocado and jojoba carrier oils also contain impressive levels of palmitoleic acid plus other essential fatty acids that provide deep moisturizing and nourishing qualities.
Soothe and replenish
If you suffer from sensitive, red and irritated skin, then you will find both evening primrose and calendula oils are great for bringing soothing relief and they can be used directly on the skin either undiluted or mixed with a lighter carrier oil such as sweet almond, peach or apricot. Calendula oil in particular is ideal during the cold weather, since it's soothing and healing qualities can be used when your skin is sore due to icy winds making your skin sore and sensitive.
Rosehip oil is a great overnight skin-replenishing treatment because it is a natural antioxidant with excellent emollient properties. Even more importantly, it is also a skin cell regenerator that can help to soften fine lines and wrinkles, so use this oil as an intensive overnight treatment to help hold back the hands of time.
Finally, be sure to eat a balanced diet, including lots of fresh fruit and vegetables. Not only will this regimen help you to maintain a healthy weight, the vitamins and anti-oxidants in the fruit and veggies nourish your skin and hair. Having healthy skin and shiny hair is a definite recipe for a more youthful look, and of course this is what we all strive for.
Copyright © Quinessence Aromatherapy Ltd 2013. Written by Sue Charles