Everything You Need for a Blissful Detox Bath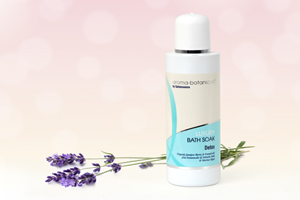 If you are feeling as though your body is operating at less than optimum performance, there is a good chance that you would benefit from a detox.
Modern life makes it almost impossible to avoid the toxins in synthetic air fresheners, aerosol sprays, paints, solvents and other environmental toxins, – not to mention all those preservatives in the food we eat.
It's hardly surprising that we need to detoxify from time to time!
Over the years, our bodies can absorb significant amounts of toxins that slow us down and lead to the onset of a whole host of unwelcome medical conditions. Many health professionals recommend starting on a path to healthier living through a detoxification program.
Fasting is one of the best ways to detox but it can be hard on your system, so ideally it's best to take time off work whilst undertaking one because you can feel quite tired during the process. There are other ways that you can assist your body in the removal of wastes and toxins, but the easiest and most enjoyable one is to take a long, relaxing soak in a warm bath infused with natural, cleansing botanicals with a proven track record.
Quinessence luxury Detox Bathsoak contains a purifying blend of the finest organic essential oils including Juniper Berry, Fennel, Grapefruit and Cypress to help your body flush out those nasty toxins efficiently. To complement these essential oils we have also included detoxifying marine botanicals of Atlantic kelp, Algae, Irish Moss, Bladderwrack and Seaweed which also help to condition and re-mineralise the skin.
Seaweeds have a wide range of uses and it is only quite recently that it has been discovered just how beneficial these organisms can be for the skin. Many species contain proteins which help to fight premature ageing of the skin by restructuring collagen and regenerating elastin, and this increases the skins suppleness which in turn reduces and softens wrinkles.
Bladderwrack contains vitamins A, B1, B2, B3, B5, B12, C, D, E and K, and a wealth of minerals including calcium, copper, chlorine, iodine, iron, magnesium, manganese, nitrogen, phosphorus, potassium, sodium and zinc. This is why it offers such an amazing wealth of beautifying properties including rehydration, remineralisation, cell regeneration, detoxification, purification and oxygenation.
Enjoy a relaxing Detox Bath Soak – and pamper your skin with nourishing botanicals at the same time. Your body will thank you for it afterwards!
See Quinessence Detox Bathsoak
Copyright © Quinessence Aromatherapy Ltd 2009