Essential Oils To Ease Troubled Times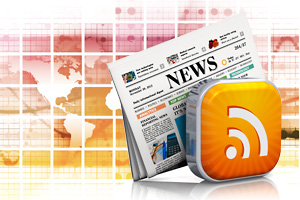 This weekend many people around the world celebrate the resurrection of Christ, and Easter Sunday on the 17th is considered to be one of the most holy of days in the Christian calendar.
For Christians, the Easter message is one of hope and life everlasting. It recalls that Christ rose from the dead on the third day after his crucifixion, symbolising death, rebirth and the immortality of life.
In other words; out of suffering, something new and wonderful can be born. Given the current circumstances around the world, let's hold on to that thought tightly.
It's a fact that despite all of the technological advances of the present world, we can't protect ourselves from the unexpected and unwanted changes and stresses in the fast-paced world of today. Unanticipated challenges can often be painful, overwhelming and hard to bear. Therefore, instead of letting go of the past and moving on to pastures new, we cling to yesterday and therefore limit tomorrow.
Worry can lead to illness
Although we are living through unbelievably troubled times, I don't think that reading about all the problems in the world on social media and seeing the horror of war on the news 24/7 is helping us get through it. Quite the opposite. Worrying about events beyond our control and holding negative thoughts for long periods causes stress and can have a seriously detrimental effect on our general health and wellbeing.
Losing sleep over the increased cost of fuel, home energy bills, food, clothes and goodness knows what else can eventually lead to a wide range of physical ailments. Aching muscles in the neck, shoulder and back, digestive disturbances, allergies, headaches, insomnia, panic attacks, and eventually even heart problems can all be attributed to this type of worry and stress.
Transitional aromatherapy
Aromatherapy is a valuable tool that can be utilized to help us transition through the various stages of growth, challenges and development in our lives, bringing us some welcome reassurance, calm and tranquillity. Essential oils influence our emotions and mind in a positive way, helping us through the 'death and resurrection' stages of our progress through life. Your quality of life is determined by how you think and feel from moment to moment, and changing the way you think can dramatically affect how you see and deal with life.
So if like me, you don't like disruption in your life, you should use essential oils as your first line of defence every time life throws you a curved ball. Your essential oils can be used in a positive way to help you cope with and accept some of the more difficult changes that life can throw at you. So get your essential oils out now and start using them to help take your mind off that electricity bill and let them bring you some peace and tranquillity.
Balancing and calming
Negative attitudes sneak in stealthily like a thief to steal our dreams and aspirations, continually undermining confidence, determination and willpower, finally robbing us of our stamina. We need stamina and willpower to help focus and drive us toward the accomplishment of our dreams and goals in life, and self-doubt can quickly drain this vital asset. Don't let this happen to you.
Bergamot essential oil can help bolster determination and willpower whilst driving out negativity and indecision, so this is a great oil to uplift the spirits and lighten our mood. Another really useful essential oil is geranium which balances and calms emotions, dissolves frustration and irritability and helps us to become more centred. Best of all, these two oils blend together perfectly.
Take control
During times of uncertainty it's only natural to be a little anxious or fearful about what the future might bring, and of course than can quickly escalate to become serious stress, since you feel you have no control over the events in your life. Let's face it – there's nothing that we can do about the unintended consequences of Russia invading Ukraine, so there's no point in making yourself sick with worry over it either.
If you find yourself dwelling on things that are totally outside of your control such as the spiralling cost of living, essential oils of cedarwood atlas, cypress, frankincense, palmarosa and rose can help to relieve anxiety and restore balance to the troubled mind. Clinical studies in Thailand found that ylang ylang essential oil caused a significant decrease of blood pressure in test subjects, and they rated themselves more calm and more relaxed than subjects in the control group (1). Adding any of these essential oils to a warm bath will relax your tension, relax tense muscles, and soothe your worried mind, instantly putting you in a more positive mood to face tomorrows challenges.
The unintended consequences of war can't be changed, but you can improve your attitude and develop a 'coping strategy' to deal with the unwelcome problems it causes in you life. You may already be experiencing feelings of insecurity and stress due to the implication of rising energy and fuel prices that have just been implemented, so if this is the case jasmine, patchouli, sandalwood or vetiver essential oils would be the ideal choices since they ground you emotionally and help instil confidence. As soon as you begin to feel stronger within yourself you will have the confidence to begin taking control of events in your life again.
Get quality sleep
Inevitably, if you are worrying about your finances due to the increased cost of heating, lighting and fuel, you may have some difficulty getting to sleep. If this is the case, take a warm bath before retiring to which you have added 2 drops of geranium, 2 drops of frankincense and 1 drop of bergamot. The divine fragrance of these essential oils is soothing and relaxing and will really help calm down your thoughts, ready for a good night's sleep.
Next, light up your burner or diffuser in the bedroom and try a blend of sandalwood, bergamot and clary sage essential oils which will quickly have you drifting into the arms of Morpheus. This is one of the most powerful relaxant blends that has helped consistently over the years with people suffering from insomnia.
Be sure to start your vaporizer 5 minutes before you are ready for bed to fill the air with the wonderful relaxing aroma, and then top it up as you get into bed and you'll be sure to enjoy a good night's sleep. Ideally you should use an electric ultrasonic diffuser for this purpose since it can be left working throughout the night.
The essential oils mentioned in this article can really elevate your mood and help you cope better with the worry of the approaching uncertainty caused by current events. By using the correct essential oils, a tremendous peace, strength and courage can be instilled that leads us to a quiet state where simple solutions can often be found to what were seen as complicated problems.
Use your essential oils in as many ways as you can to remain positive during these troubling times, and hold in your mind the thought that eventually, all things must pass.
Copyright © Quinessence Aromatherapy Ltd 2022. Written by Geoff Lyth
(1) Relaxing effect of ylang ylang oil on humans after transdermal absorption – conducted by Hongratanaworakit T, Buchbauer G., Department of Pharmaceutical Chemistry, Faculty of Pharmacy, Srinakharinwirot University, Nakhon-nayok 26120, Thailand.