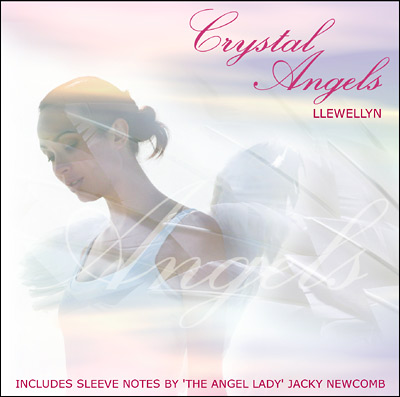 Crystal Angels CD
Artist - Llewellyn
The angelic celestial sounds of Crystal Angels soothes the senses and instils a sense of peace and tranquillity, providing the perfect background for therapy treatments or just easy listening at home or in the car.
Composed and performed by Llewellyn, this beautiful CD is the perfect companion when used in coordination with all types of therapeutic techniques, including aromatherapy, crystal healing, massage, meditation, Reiki and yoga.
Working closely with 'The Angel Lady' Jacky Newcomb, Llewellyn takes us on a musical journey with the Archangel Michael, Archangel Gabriel, Archangel Ariel and Archangel Raphael. These Archangels are known the world over and cross over many cultural and religious boundaries. The album includes detailed sleeve notes by Jacky on how to work with specific healing crystals to help you blend with the energy of each of the four Archangels. You can play the tracks one after the other, or simply dip into the different Archangel tracks as your mood takes you.
Free UK delivery on all orders over £25.00
Buy with confidence – 30 Day Money-back Guarantee
Running time approx 48 minutes
Total running time - over 48 mins