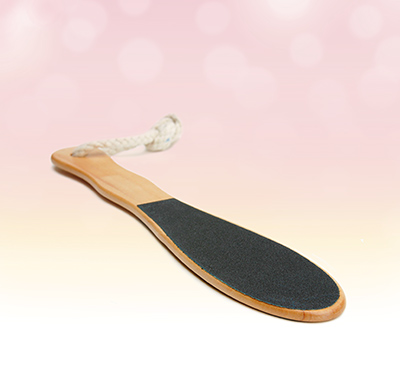 Foot Smoother
Scrubbing your feet regularly is an essential aspect of a proper foot-care routine. It prevents cracked heels whilst boosting blood circulation. This can result in significant relief for aches and pains, and it is also an excellent stress relief method that can be done from the comfort of your home.
This wooden double-sided wet/dry emery file is excellent for rubbing away hard skin on the feet and ankles. It leaves your heels soft and smooth, and can be used either wet or dry.
Our Foot Smoothers are fitted with a handy hanging cord for air drying after use. For best results, finish off with our soothing and moisturising Cooling Foot Balm Lotion.
Buy with confidence – 30 Day Money-back Guarantee