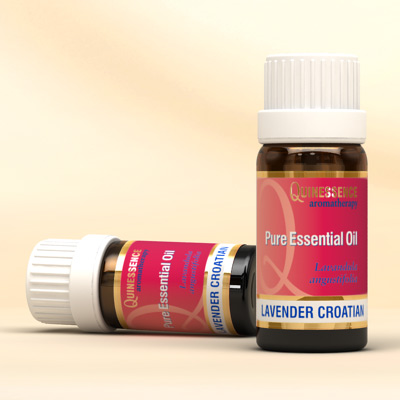 Lavender Essential Oil - Croatian
Soothing, rejuvenating and antiseptic. Due to its natural organic chemistry, Croatian Lavender Essential Oil is an even more powerful antiseptic than oils from other lavender producing countries such as France or Bulgaria, making it a really handy addition to your first aid kit for those little emergencies with cuts and scrapes.
The Lavender Essential Oil produced in Croatia has a light, refreshing, crisp aroma, and as the price of true French lavender continues to increase due to heavy demand and short supply, it has become an economical alternative that provides exceptional value for money.
The antiseptic, soothing and revitalizing properties of Croatian Lavender Essential Oil make it a great choice for use in daily skin care and body care blends, as well for creating a refreshing and relaxing atmosphere in your home whilst purifying the air during the cold season.
Buy with confidence – 30 Day Money-back Guarantee
Not tested on animals – learn more
We know that everyone has their own preference for the origin of Lavender Essential Oil, so if you would prefer more familiar sources check out our French Lavender Essential Oil, or if you are a connoisseur of lavender oil and prefer it to be organic, be sure to see our Organic English Lavender Oil and our Organic Lavender Fine Oil (high altitude) from France.
Croatia is one of the largest producing countries of lavender because of its high quality soil and temperate climate, and the source of our Croatian Lavender Essential Oil can be found growing on the rocky slopes and hills on the island of Hvar. This is the most beautiful island in the mid-Dalmatian archipelago and is known as the 'Island of Lavender', although rosemary, sage and olives are also grown there.

Lavender flowers can be seen blooming towards the end of June and throughout July, and harvesting - which is still done by hand - usually takes place during the last week of July and early August. The Croatian Lavender Essential Oil produced on Hvar is considered the very finest of all those produced in the country.


Botanical Name:

Lavandula angustifolia

Country of Origin:

Croatia

Principal Constituents:

Linalool, Linalyl acetate, 1,8 Cineole, n-Borneol, cis-Ocimene, Terpinene-4-ol