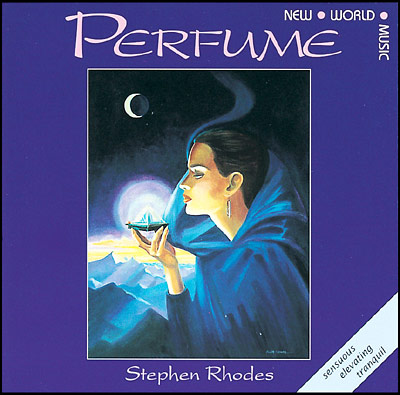 Perfume CD
Artist - Stephen Rhodes
A serene and sensitive composition that gently guides you towards a state of stillness and inner calm with the joy and clarity of relaxation. The music has a timeless, peaceful feel that drifts in the air, delighting the senses with its heavenly, tranquil atmosphere.
The delicate instrumentation and leisurely sustained notes ripple over your mind effortlessly, caressing your mind as your cares float away.
Rhodes formed a relationship in the '80s with the New World Music label, a company specialising in publications furthering mind-body-spirit health, including relaxation music.
His first album, released by the label entitled Perfume, was written to inspire calm, quiet confidence and contentment. Like many subsequent releases, Perfume would become popular in meditation and relaxation music listening communities worldwide.
Tracks include "Crystal Blossoms", "Crystal Fragrance", "All the Perfumes of Arabia", "Moon Aura", and many more.
Running time approx 53 minutes
Buy with confidence – 30 Day Money-back Guarantee