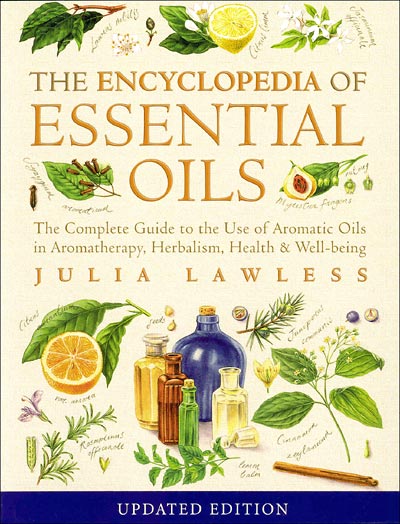 The Encyclopaedia of Essential oils
By Julia Lawless
This is one of the bestselling aromatherapy books of all time and contains a wide range of vital information to practice aromatherapy, and is an absolute must for both experienced aromatherapists and beginners alike. This essential handbook is used by aromatherapists worldwide and is one of the most successful titles in this area. It is a classic guide to essential oils and will remain a vital source of information for generations to come.
An A-Z presentation that covers over 165 essential oils. Including valuable information on the botanical family, synonyms, methods of extraction, principal constituents of essential oils, safety data and common uses in aromatherapy. A detailed therapeutic index is also included at the back of the book.
Julia Lawless has been interested in aromatic plants since childhood, having been brought up in a family with a solid herbal tradition. She wrote this beautiful guide which covers the versatile use of essential oils in aromatherapy, herbalism and general health and well-being.
Buy with confidence – 30 Day Money-back Guarantee