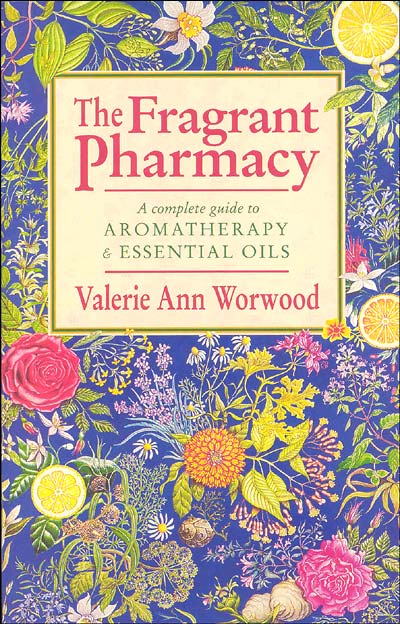 The Fragrant Pharmacy
By Valerie Ann Worwood
An everyday life guide to aromatherapy that looks at how you can prevent illness by using essential oils for both your families and your pets.
This 546-page book covers numerous subjects, from first aid to cooking with essential oils. Also included are formulae for a wide range of emotional and physical conditions. The book opens the way to a whole world of fresh possibilities. It is an innovative approach to nature through one of its most powerful forms - fragrant essential oils drawn from flowers, grasses, trees, roots, leaves and fruit that remain the great untapped resources of our planet.
Essential oils can provide all of us - our families, our homes, even our pets with the protection and pleasures we need, without the chemical pollution on our bodies or the environment.
Valerie Ann Worwood is an aromatherapist, a reflexologist, a member of the London and Counties Society of Physiologists, and as Chairman of Research, is an active member of the International Federation of Aromatherapists.
Buy with confidence – 30 Day Money-back Guarantee