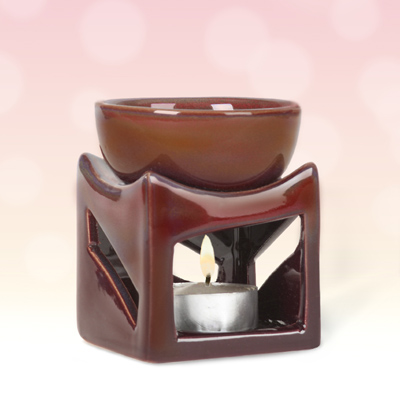 Quadra Ceramic Burner
The clean lines of the Quadra Ceramic Burner creates a modern appearance with leanings towards an oriental heritage, making it the perfect addition to any relaxing room in your home.
It features a timeless, one-piece design that will look fabulous anywhere in your home. And of course, the advantage of an all-in-one design means that you don't have to worry about dropping the lid on the floor and breaking it!
Because these burners are hand-made, the dual colour effect varies slightly with each one which adds to their charm, since no two are alike. So this is a burner with individuality, rather than a typical 'produced by a factory mould' product such as those seen on the high street.
Supplied complete with tealight candle.
Buy with confidence – 30 Day Money-back Guarantee
Not tested on animals – learn more