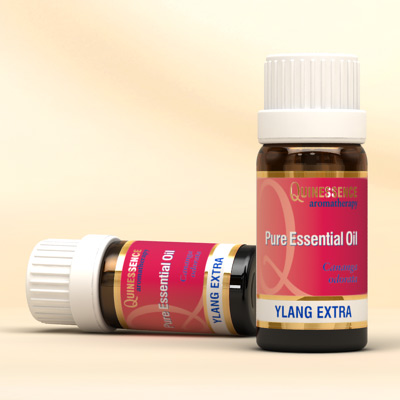 Ylang Ylang Extra Essential Oil
Antibacterial, balancing and relaxing. Normally reserved for the world of high-class perfumery, Ylang Ylang Extra Essential Oil is considered by experts to have a fragrance that is superior to all the other grades of this oil. This is achieved by 'fractional distillation' whereby the distillation process is interrupted at various stages to draw off oil which is then graded according to its specific gravity. Ylang extra is the first and highest grade of oil obtained with this process, and it contains more esters which give the floral aroma a slightly fruity character.
Due to its higher ester content, Ylang Extra Essential Oil is considered by many aromatherapists to be more therapeutically active, and especially more relaxing and soothing. This makes it an ideal addition to aromatherapy bath and massage blends for easing stress, soothing anger and agitation. In theory, this makes Ylang Extra essential oil the most potent aphrodisiac of all the ylang oils.
The soothing and balancing and qualities of Ylang Ylang Extra Essential Oil make it perfect in skin care treatments for balancing dry and oily skin types, plus it can be added to shampoo and conditioner bases to calm dandruff and promote beautifully soft and shiny hair. Its antibacterial properties also help keep the scalp clean and healthy.
Buy with confidence – 30 Day Money-back Guarantee
Not tested on animals – learn more
Botanical Name:

Cananga odorata genuina

Country of Origin:

Madagascar

Extracted From:

Flowers

Extraction Method:

Steam distillation

Principal Constituents:

Germacrene D, Benzyl acetate, a-Farnesene, Linalool, Methyl para cresol, Benzyl benzoate, Geranyl acetate, b-Caryophyllene, Methyl benzoate.