IFPA Honorary Membership For Geoff Lyth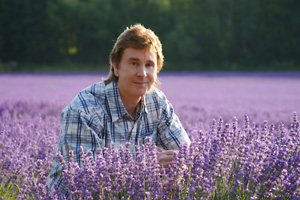 Quinessence Managing Director, Geoff Lyth, was awarded an Honourary Membership of the International Federation of Professional Aromatherapists (IFPA) at their 2007 Annual General Meeting in October.
Each year the IFPA recognizes a few individuals in the industry who have made a significant, sustained contribution to aromatherapy by electing them as Honorary Members. This year the award was given to Geoff in recognition of his exceptional services to aromatherapy as Chairman of the Aromatherapy Trade Council (ATC).
He was a founder member of the ATC in 1992, and elected as Chairman at its official formation in 1993. Geoff has guided it through all stages of its growth and development during the past 14 years through to today where it is recognised and respected as the only self-regulating and authoritative body for the United Kingdoms aromatherapy trade.
The ATC upholds responsible marketing of real aromatherapy products by specialist suppliers, who share common concerns about the safety and quality of essential oils and aromatherapy products now available on the mass market. It's primary concerns are consumer safety, and it promotes the safe usage of essential oils by establishing co-ordinated policies within the trade, and by publishing guidelines for safety, labelling and packaging.
Geoff was unable to attend IFPA's Annual General Meeting due to a previous commitment, so Sue Charles accepted the award in his absence. 'I was surprised when the letter arrived from IFPA' commented Geoff. 'Both the ATC and Quinessence have had a close working relationship with IFPA from its conception, so it's great for me personally to belong to this organisation officially.' he added.
Copyright © Quinessence Aromatherapy Ltd 2007