How To Choose Carrier Oils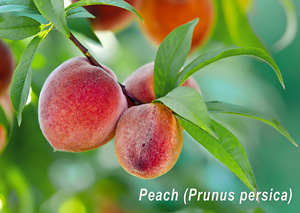 Knowing how to choose the right carrier oils can be bewildering for newcomers to aromatherapy because specialist suppliers sometimes offer quite a wide range.
Very little is written about this subject in most aromatherapy books, so unless you enrol on a training course, knowing how to select them can seem like a bit of a black art.
But actually, it is exactly the same as selecting an essential oil, – you just choose the carrier oil that contains the properties that you need for your particular requirements. Therefore, all you need to do is decide how and where you want to use them, and then look up the properties, actions and viscosity of carrier oils and the choice becomes really easy.
Carrier oils – for body or face?
For example, if you need a carrier oil for a simple body massage then sweet almond oil would be an ideal choice, but it would not necessarily be the very best carrier to use for a facial treatment.
Why? Because some carrier oils contain more of the essential fatty acids and vitamins which are needed to nourish the skin and keep wrinkles at bay. Moringa and jojoba oils contain large amounts of essential fatty acids and therefore make great facial oils, but you might not want use them alone for massage since they are a little too heavy in consistency.
Mix and blend
Carrier oils like unrefined avocado and wheatgerm are packed with nutrients too, but they are also too rich to use alone in massage plus they also have a strong odour that some people do not like. But you can still use their therapeutic qualities in massage.
Simply dilute these heavier oils in a lighter carrier that has no fragrance such as sweet almond, apricot or peach oil at around 15% or 20%, and then you can enjoy all of their benefits in both body massage and revitalizing facial treatments too.
This same tip also applies to other richer and more costly oils such as black seed, borage, evening primrose, and rosehip. All of these vegetable oils are the very finest that you can use for intensive facial treatments, but it is usually better to mix them with a lighter carrier if you want to use them in a body massage.
Amazing benefits
Carrier oils are often mistakenly thought to be of less importance than essential oils, but it would be foolish to think this. Usually, an aromatherapy treatment consists of 2% essential oil and 98% carrier oil, and in facial treatments that ratio falls to around 1% essential oil and 99% carrier oil! Think about that for a minute.
Carrier oils provide some amazing benefits for your skin – especially when a synergy is formed between the essential oils and the carrier. When blended correctly the results can be spectacular, softening wrinkles and bringing softness, suppleness and radiance to your skin.
Here are some of the best and most versatile carrier oils;-
When you are applying a facial treatment, remember to avoid the delicate under-eye area and don't apply too much carrier oil because a little goes a long, long way on the face. Gently work the oil into the skin until it has all been absorbed, and your skin will be left feeling soft and silky smooth all year round.
Copyright © Quinessence Aromatherapy Ltd 2001. Written by Sue Charles