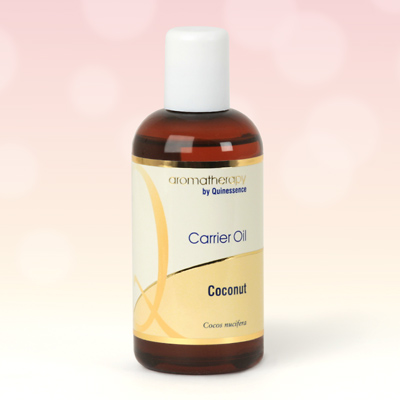 Coconut Carrier Oil (Fractionated)
Fractionated. Coconut Oil is light and very quickly absorbed into the skin leaving it satin smooth, which is perfect for moisurising both the face, body and hair. Whether it is applied to skin or hair it penetrates deeply to nourish, moisturise, and soften. Coconut oil can be used to great effect as a natural shaving lotion and for removing makeup.
As a carrier, Coconut Oil has many desirable and outstanding qualities. It has a lovely smooth feel that helps your hands glide easily over the skin, and it has a shelf life that is measured in years rather than months.
Coconut oil is the perfect choice for those who suffer from nut allergies, because despite its name, the oil is not obtained from nuts. It is actually derived from the white fleshy part inside the coconut husk known as 'coprah'.
Fractionated Coconut Oil For Hair
It is especially effective as an intensive treatment to nourish and condition brittle, dull or dry hair and leaves hair silky soft with a beautiful glossy shine. Simply apply the coconut oil directly on to the hair and leave for 15 to 30 minutes. Try the same with dry hands.
Fractionated coconut oil for massage
Coconut oil in its original form is solid like butter, and although it has many uses in skincare it is impractical to use at home, - unless you have a lot of time and patience! Fractionated coconut oil has been processed to convert it into a mobile liquid that can be used for massage and other cosmetic purposes.
Buy with confidence – 30 Day Money-back Guarantee
Not tested on animals – learn more
Typical essential fatty acid profile:-
C8:0 Caprylic acid 6 - 10%
C10:0 Capric acid 5 - 10%
C12:0 Lauric acid 39 - 54%
C14:0 Myristic acid 15 - 23%
C16:0 Palmitic acid 6 - 11%
C18.0 Stearic acid 1 - 4%
C18:1 Oleic acid 4 - 11%
C18:2 Linoleic acid 1 - 2%
Botanical Name:

Cocos nucifera

Country of Origin:

Denmark

Extracted From:

Copra

Extraction Method:

Cold pressed