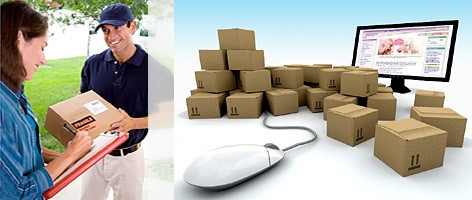 Delivery Information
Rest assured when you place an order it will be processed in a speedy, efficient and professional manner throughout. Quinessence has over 30 years experience in distributing aromatherapy products on a global basis, so you couldn't be in safer hands.
From the time of receiving your order we aim to have it processed, dispatched and in your hands as quickly as possible. Orders are usually processed and dispatched within 24 hours of receipt, or up 48 hours during busy periods such as after a weekend or Public Holiday.
How long it takes your order to arrive after we have dispatched it depends on several factors, such as what time of day you placed your order, the Delivery Service that you requested, and precisely where you live in the world.
Shipping & Handling Charges
For our overseas customers outside of Europe we provide a 'signed-for' delivery plus a Tracking Number so you can monitor the progress of your delivery online. This important service is provided absolutely FREE for orders over a value of £65.00 GBP! For orders under this amount the cost of this service is £8.90
Rest of the World - 7 to 15 business days after dispatch.


Please Note - Deliveries to China often experience unpredictable delays after leaving the U.K. and entering the internal postal network of China.
Delivery times
Deliveries are made Monday to Friday between 9.00am and 5pm by one of our contracted Carrier Services who require a signature of receipt, or by Royal Mail who may also need a signature. Royal Mail handle packages up to 2 kilos in weight, and orders over this weight are shipped by a Carrier Service who do not deliver on weekends.
If you think you will not be at home to take delivery please provide an alternative delivery address where there will be somebody available during the day. To do this, simply fill out the details in the 'Delivery Address' box at the Checkout stage. Due to restrictions by some carrier services we are unable to deliver to PO Box numbers.
Holidays and busy periods
During the lead up to holidays the number of orders we receive increases significantly, as does the volume of parcel traffic in the mail network, and this may cause delays. During these periods mail networks sometimes get a little behind with deliveries.
This should be taken into consideration - particularly for overseas customers placing orders before a Public Holiday, and especially within 2 weeks of the Christmas Holidays.