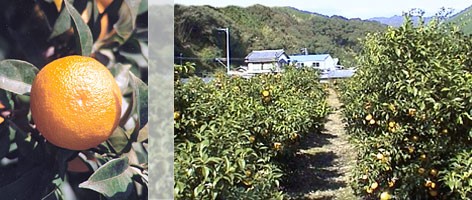 Yuzu Essential Oil-Benefits, Uses, and Origin
Yuzu essential oil is obtained from the fruits of Citrus junos, which is a small tree that produces yellow-golden coloured citrus fruits resembling small oranges or tangerines. The peel of the fruit produces a delightful citrus fragrance with a floral overtone which is quite unique and a little difficult to describe. This fruit is known in Japan as Yuzu, and like most citrus fruits, its peel will yield an essential oil by cold expression.
I first encountered this unusual fruit whilst lecturing in Japan in 1994, and was immediately captivated by its distinctive and unusual fragrance. After hearing various stories of the fruits use in tradition Japanese medicine I decided there and then I must learn more about this little-known member of the citrus family and see if yuzu essential oil might prove a useful addition to aromatherapy.
Several trips to Japan later, I finally tracked down a grower of this fragrant fruit who also distilled its wonderful essential oil, so I arranged to fly out and visit him on the island of Shikoku to learn more about his operation. I was hoping to purchase some oil on a regular basis so I could add it to our range. Sadly, yuzu essential oil is not produced in very large quantities which therefore makes it very expensive for a citrus oil, and exremely difficult to purchase other than directly from source.
Physical description
From the Rutaceae family, Citrus junos bears a physical resemblance to the bitter orange tree (Citrus aurantium ssp amara), reaching a height of approximately 4 metres (13ft). It has a rounded top of deep green, smooth, oval shaped leaves and attractive white flowers which bloom in early autumn.
In Japan during the late autumn, the small fruits ripen from dark green to a yellow-golden colour, and now resemble oranges which measure about 7.0 cm (2¾ inches) in diameter. The peel is much less smooth than that of an orange, often having a more 'pitted' and 'bumpy' appearance. Interestingly, yuzu is one of the most cold resistant citrus fruits.
Current and traditional uses
Both the fruit-juice and the rind of yuzu are extremely popular as flavouring agents in Japan, imparting an absolutely delicious, lemon-fruity and floral tang wherever it is employed. It is used to make a refreshing lemonade-type beverage, blended in salad dressings, made into marmalade and is even employed in ice-cream (my favourite!). In fact there seems to be no end of ways the Japanese have found to utilise the rind of this delicious fruit!
Traditionally, the fruits were used in a hot bath on the day of the winter solstice (Toji) to ward off a range of winter ills, such as colds and flu. To make a 'Yuzu yu' (Yuzu bath), the whole fruits or just the peel are added to the hot bathtub, and just as in aromatherapy, a nice long relaxing soak would bring about a feeling of wellbeing.
Of course, yuzu baths can be enjoyed at anytime for other conditions such as arthritis, rheumatism and general aches and pains. The oil from the fruit produces a tonic effect that stimulates the circulatory system and digestive system.
Origins
Although Citrus junos grows wild in Tibet and Korea, it is believed to have originated in China and was brought to Japan for cultivation in the 10th century. Due to its popularity here, it is cultivated on a grand commercial scale especially in Kochi Prefecture on the island of Shikoku, where large yuzu groves can be found.
Curiously, these other countries do not appear to produce yuzu essential oil in very large commercial quantities, and despite many attempts I have been unable to locate producers who are interested in exporting the oil. This is a pity, since it would be fascinating to compare the oils produced from the different origins.
Extraction of yuzu oil
Yuzu essential oil is extracted by cold expression of the rind, producing a pale yellow essential oil with an exquisite citrus aroma. This body of this fragrance exists somewhere between grapefruit and mandarin, with subtle overtones of bergamot and lime. It has a very dry, tangy quality whilst producing an almost floral note that is very appealing.
Yuzu essential oil benefits
Used in aromatherapy, we have found that yuzu essential oil is very similar in action to bergamot, having a refreshing and uplifting effect on the body whilst calming the mind. Also in common with bergamot, yuzu oil has a powerful anti-bacterial action which makes it effective against colds and flu, which would account for its success and popularity in Japanese folk medicine.
Yuzu is a very effective essential oil for use with stress, burn-out, nervous tension or anxiety, where it helps to bring a soothing and calming effect to the emotions. Likewise it gives upliftment to depressive states, frustration, regret and also helps to build confidence.
As you might expect, yuzu essential oil blends easily with all citrus oils, although to do so simply dilutes its unique fragrance. Try blending it with small quantities of basil, benzoin, clary sage, chamomile Roman, cypress, frankincense, geranium, ginger, jasmine, juniper berry, lavender, neroli, patchouli, petitgrain, rose (absolute & otto), sandalwood, vetiver or ylang ylang.
I find yuzu essential oil intriguing and rewarding in aromatherapy and natural perfumery, and hope that more will continue to be discovered about its therapeutic properties. After a long and stressful day, I find it really gives a welcome boost to both mind and body. Try yuzu essential oil yourself, and see if you don't agree it is the king of all citrus oils.
Copyright © Quinessence Aromatherapy Ltd 1998. Written by Geoff Lyth
If you enjoyed this article, please click the 'Like' button and help spread the word: