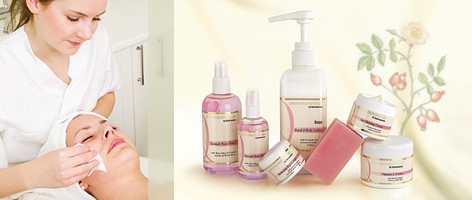 Aromatherapy Bases
The Quinessence Aroma-botanicals® Base Collection is an advanced aromatherapy delivery system, specially formulated to unite the benefits of your essential oils with the beautifying and revitalising qualities of our natural, botanically enriched bases. Your aroma - our botanicals.
Pure and natural botanicals of Aloe Vera, Comfrey, Ginseng, Goldenrod, Shea Butter and Seaweed are used extensively in our aromatherapy bases to nourish, tone and beautify skin. At the same time, these revolutionary bases work as a traditional carrier to deliver your essential oils in one easy to use, high-performance treatment.
As a practicing clinical aromatherapist myself, I absolutely understand that the products used in your clinic must produce outstanding results for your clients, whilst also being safe on delicate or sensitive skin. Therefore, when developing this aromatherapy base range I insisted on using only natural, vegetal ingredients that have a long and proven record of safety and efficacy.
We purposely avoided the use of any modern controversial ingredients that can irritate sensitive skins. Although 'miracle' ingredients such as AHA's and fruit acids promise great results, most of them have not been in general use long enough to discover any problems caused by long-term use on the skin. Every one of the botanical ingredients in our base range has been used safely and effectively for centuries, and has been scientifically proven to possess highly beneficial effects.
When these active botanicals are combined with effective vegetable oils such as Carrot, Centella asiatica, Jojoba, Moringa and Rosehip, they offer a huge range of skincare benefits. Of course, without essential oils it would not be true aromatherapy skincare, so we have ensured that our bases will easily absorb the addition of your essential oils to guarantee truly outstanding results.
Product stability is a crucial factor that must be considered when choosing which supplier you will be entrusting your reputation with. Adding essential oils or vegetable oils to an aromatherapy base that has not been specifically designed for this purpose can cause the product to destabilize and break down. Within a short space of time the oil and water will separate out resulting in an unusable product, an unhappy client, and possibly your reputation tarnished.
Aroma-Botanicals® are guaranteed to accommodate the addition of your essential oils or vegetable oils without causing separation or disturbing the integrity of the product. Once blended, you can rest assured your aromatherapeutic treatments will remain both highly effective, - and stable.
To ensure suitability for the most sensitive of skin types, these light textured, non-greasy products do not contain any animal extracts, lanolin or harsh chemical preservatives, and are of course fragrance-free, hypo-allergenic and non-comedogenic.
And finally, as a long standing BUAV (British Union for the Abolition of Vivisection) approved manufacturer, I can assure you that every single product in the Quinessence Aromatherapy Collection is manufactured without causing any suffering to animals.

(S.P. Clin. Dip A, Fellow of English Société l'Institute Pierre Franchomme, MIFPA, ITEC)