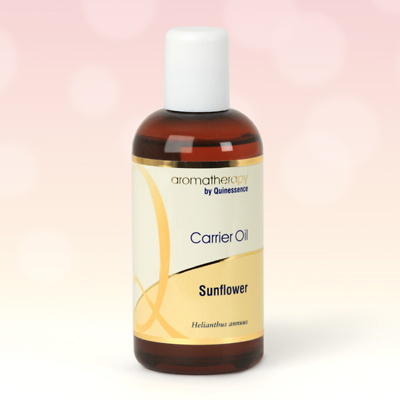 Sunflower Carrier Oil
Cold Pressed.Sunflower Oil is light in texture and rich in Vitamin E and linoleic acid making it an ideal carrier oil for skin for alleviating dry skin, particularly when used in facial massage treatments. The Vitamin E helps maintain the skins outer protective layer by limiting moisture loss and leaves skin soft and supple after use.
Since Sunflower Oil is extracted from the seeds of the flower it makes this carrier oil perfect for those who may suffer with nut allergies. Used in body massage, it produces a nice smooth gliding action whilst delivering the essential oils into the body. It is also well suited for scalp and hair massage treatments for keeping hair soft, shiny and lustrous.
The fine texture of Sunflower Oil makes it the ideal base for manufacturing infused oils, and is much better in practical use than the heavier olive oil which is usually the alternative base oil used for this purpose.
Buy with confidence – 30 Day Money-back Guarantee
Not tested on animals – learn more
Typical essential fatty acid profile:-
C16:0 Palmitic acid 5 - 8%
C16:1 Palmitoleic acid 0.1 - 0.4%
C18.0 Stearic acid 4 - 6%
C18:1 Oleic acid 15 - 25%
C18:2 Linoleic acid 62 - 70%
C18:3 Linolenic acid 0.2 - 1.4%
C20:0 Arachidic acid 0.00 - 0.3%
C20:1 Eicosenoic acid 0.2 - 1.0%
C22:0 Behenic acid 0.5 - 1.1%
Botanical Name:

Helianthus annuus

Country of Origin:

Spain

Extracted From:

Seeds

Extraction Method:

Cold pressed