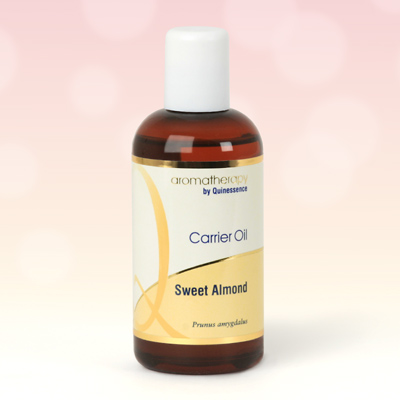 Almond Sweet Carrier Oil
Cold Pressed. Sweet Almond carrier oil is light and easy to use, which is probably why it has become the classic massage oil for use in aromatherapy treatments, and is often the carrier oil of choice with aromatherapists. This carrier oil for essential oils is a highly versatile moisturising oil that can be used for a wide range of skin care uses such as overnight face and body moisturising, hair softening, and even as a waterproof makeup cleanser.
Obtained from the kernel of the tree of the same name, Sweet Almond carrier oil is rich in proteins, glucosides, minerals and vitamins A, B1, B2 and B6. It also has a high percentage of polyunsaturated fatty acids that make it both protective and nourishing to the skin when used regularly. The benefits of Sweet almond Carrier Oil also include a soothing action on the skin that eases the itching and irritation of dry skin.
Sweet Almond Carrier Oil uses
It is an excellent all-round massage carrier oil, plus it makes the skin feel soft and is suitable for all skin types. Almond oil keeps very well because it contains a small amount of vitamin E which acts as a natural preservative.
Buy with confidence – 30 Day Money-back Guarantee
Not tested on animals – learn more
I love all my Quinessence purchases

I love all my Quinessence purchases. The oils and other products are very good quality and the service is exceptional.

I really appreciate the special deals regularly made available to us. The newsletter is fantastic.
Typical fatty acid profile:-
C16:0 Palmitic acid 6 - 8%
C18:0 Stearic acid 0.5 - 2%
C18:1 Oleic acid 64 - 82%
C18:2 Linoleic acid 8 - 28%
C18:3 Alpha Linoleic .01%
C20:0 Arachidic .01%
C20:1 Eicosenoic .01%
C22:0 Behenic .01%
Botanical Name:

Prunus amygdalus

Country of Origin:

Spain

Extracted From:

Seed kernels

Extraction Method:

Cold pressed