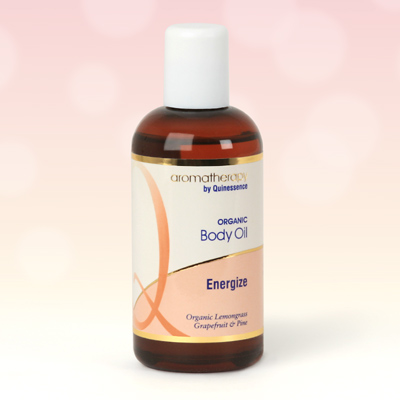 Energize Body Oil
Lemongrass, Grapefruit and Pine.This stimulating blend can be used either before or after a busy day to refresh, energise and rejunvenate your entire being.
Buy with confidence – 30 Day Money-back Guarantee
Not tested on animals – learn more
Contains Certified Organic Essential oils of: Lemongrass, Grapefruit, Pine, Spearmint and Cinnamon Leaf in blended Sunflower and Coconut carrier oil.
Helianthus annuus, Cocos nucifera, Cymbopogon citratus, Pinus sylvestris, Citrus paradisi, Mentha spicata, Cinnamomum zeylanicum.