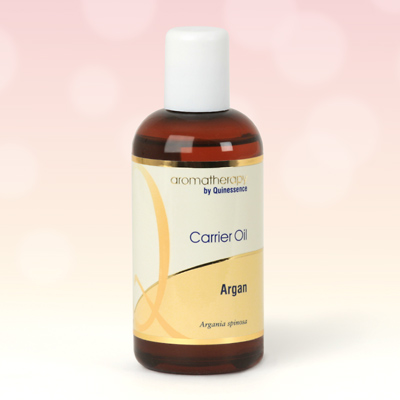 Argan Carrier Oil
Cold Pressed. Argan oil is a deeply nourishing vegetable oil rich in vitamin E, flavonoids, polyphenols, carotenoids, ferulic acid and antioxidants. As one of the best carrier oils, it is absolutely ideal for use in aromatherapy.
It's rich, complex and unique chemical composition deeply nourishes the skin helping to soften wrinkles and protect against the damaging effects of premature aging. No wonder it's known as 'liquid gold' and 'Moroccan gold' in the beauty industry!
Rich in proteins, argan oil strengthens the protein bonding structures which tightens skin and improves its elasticity whilst at the same time it has a regulating effect on sebum, promoting production of this vital substance for dry skin or reducing its secretion with oily skin.
Also known as Moroccan oil, this miraculous natural oil can be used to fade stretch marks and scars too.
Buy with confidence – 30 Day Money-back Guarantee
Not tested on animals – learn more
Typical essential fatty acid profile:-
C16:0 Palmitic acid 12.6%
C16:1 Palmitoleic acid 0.1%
C18.0 Stearic acid 5.4%
C18:1 Oleic acid 48.4%
C20:0 Arachidic acid 0.2%
C20:1 Eicosenoic acid 0.3%
Botanical Name:

Argania spinosa

Country of Origin:

Morocco

Extracted From:

Seed kernels

Extraction Method:

Cold pressed