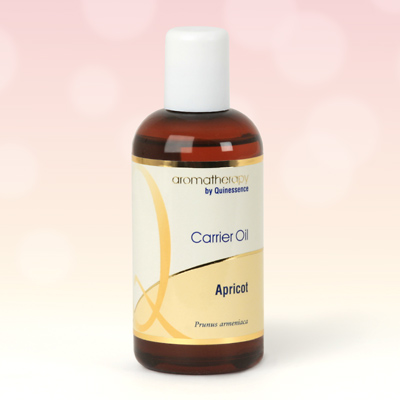 Apricot Kernel Carrier Oil
Cold Pressed. This oil is ideally suited for sensitive, dry, or mature skin that requires regular but not heavy moisturising. Apricot Oil is emollient, light and readily absorbed, working its magic on all skin types without leaving the skin feeling oily afterwards. Just a small amount of oil massaged gently on the face leaves skin feeling pampered, soft and supple.
As a part of essential oil carrier oils, its light consistency and quick absorption make it perfect for using in facial treatments as well as full body massage treatments. Many people find it makes an ideal facial skin care treatment to apply at bedtime.
Apricot Oil contains vitamins A and E, plus significant amounts of oleic and linoleic fatty acids that work to keep skin youthful looking.
Buy with confidence – 30 Day Money-back Guarantee
Not tested on animals – learn more
Typical essential fatty acid profile:-
C16:0 Palmitic acid 3.6 - 6.6%
C16:1 Palmitoleic acid 0.5 - 1.0%
C18.0 Stearic acid 0.5 - 1.5%
C18:1 Oleic acid 58 - 74%
C18:2 Linoleic acid 25 - 30%
C18:3 alpha Linolenic acid 0.3%
C20:1 Eicosenoic .18%


Botanical Name:

Prunus armeniaca

Country of Origin:

Spain

Extracted From:

Seed kernels

Extraction Method:

Cold pressed