Natural & Organic Growth Stalls In Europe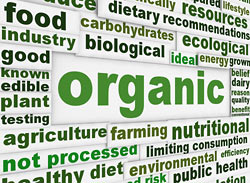 We're now into the fourth year of the economic recession with no end in sight, and the negative impact on businesses of all kinds continues relentlessly. Recent figures show that consumers continue to feel the squeeze during the debt crisis, and sales of natural and organic products are now beginning to suffer throughout Europe.

Hardly surprising really, since many families today are struggling to pay their mortgages whilst keeping their house warm, but this news does not bode well for product innovation within the health and beauty industry. Even leading brands are feeling the pinch, and this includes those in the aromatherapy industry too.
The following market report from HPCi Media gives you a quick update on the current situation. Could this be the beginning of the end for the growth in natural and organic beauty products?
********************************************************
The growth rates of natural and organic skin care and personal care brands have dropped into single figures leading brands to focus on new distribution channels for growth, according to Organic Monitor's December 2012 report on the European market. The underlying cause of the slowdown, Organic Monitor said, is the impact of the debt crisis on retailers and consumer expenditure.
While specialist retailers continue to comprise most sales, brands are making inroads in drugstores, pharmacies, beauty retailers and department stores. The market share for mass market retailers remains below 10% at the European level, despite the fact that many supermarkets and hypermarkets have launched private label ranges.
The UK market has been the most hard hit by the financial crisis, causing British natural and organic brands to target export markets for growth. Many brands have made significant inroads into the Nordic market while others, such as Bulldog, have gone further afield exporting to the US, Australia and parts of Europe.
The largest European market for organic and natural personal care markets, Germany, has also experienced sluggish growth this year. Natural and organic products comprise 7% of the market with private labels having had the most success.
The largest number of new product launches in recent years was in France and many of the large cosmetic companies have introduced natural and organic lines. However, although mass market distribution has increased significantly, the channel comprises less than 15% of natural and organic personal care product sales.
Organic Monitor expects European market growth rates to recover as economic conditions improve. However, it expects competition to 'remain intense as natural and organic brands increasingly jostle for shelf space with large cosmetic firms. Brands that have a clear strategy in terms of product offering or distribution are expected to succeed in the changing market landscape.'
********************************************************
Copyright © Quinessence Aromatherapy Ltd 2012. Written by Geoff Lyth Original article; Copyright © 2012 HPCi Media