Springtime Aromatherapy Around Your Home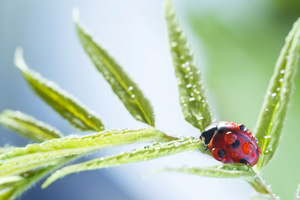 Spring has finally sprung here in Blighty, and with it has come a little sunshine and a whole lot of greenery as new grass begins to make an appearance and seasonal flowers start to bloom.
Now that most of the Covid restrictions have been lifted and mask are no longer required in most public places  it finally feels like normality is beginning to slowly return to our lives.
So to celebrate the change in season let's re-energize your house with some mood enhancing essential oil blends, and turn your home into a luxurious spring-time haven!
The usual way to enjoy the benefits of your essential oils around the house is by using a diffuser or burner, but not everyone has one, and in any case there some instances where you just don't need one. There are several ways to disperse a cleansing or relaxing aroma around your house, and some of them may even be new to you.
You probably own many of the essential oils mentioned in this article, so all you have to do is get them out and start putting them to use. It doesn't matter if you don't have some of the oils, you can always swap them with those that you do have, according to your preferences. Let's get started.
Fragrancing drawers and cupboards
Firstly, you may want to freshen up your underwear drawers by putting a few drops of essential oil onto a cotton-wool pad or tissue and placing it carefully inside. Now every time you open the drawer, a light breeze of heavenly fragrance will waft your way! You can use the same idea in linen drawers, wardrobes and cupboards too by placing the fragranced cotton-wool pads strategically according to the available space.
A blend of bergamot, lime and lavender oils smells lovely and fresh, or if you prefer a more woody aroma try a mix of frankincense, cedarwood virginia and may chang (Litsea cubeba).
For a romantic atmosphere choose sensual and exotic florals such as rose, jasmine, neroli or ylang ylang essential oil, or for something a little more conservative try either lavender or geranium essential oil – or even a blend of both simply because they blend so well together. Remember your clothes will absorb the aroma of the oils that you have selected, so be sure to choose fragrances that you really like.
Go natural
Next, you can replace the synthetic air-fresheners used around the house with the more natural and refreshing aroma of pine, fir, lemon, orange or grapefruit essential oils. These refreshing oils work nicely together so you can mix them any way you like. Place a few drops onto cotton-wool balls and position them discreetly around the house for maximum effect. If you have any dried flower arrangements you could place the drops of oil on them instead.
The aroma of pine or silver fir essential oil conjures up images of green forests with beautiful clean fresh air, so it will come as no surprise that these are both excellent oils to invigorate and energise flagging energy levels.
Grapefruit is a reviving and refreshing essential oil that is guaranteed to pep you up at absolutely any time and it blends nicely with many, many other essential oils too. A simple blend of lavender, geranium and basil oils creates a delightful, springtime, fresh-floral aroma that can be used anywhere around your home.
By adjusting the number of drops of each essential oil you can create a wide range of variations on the general theme of a blend, so be adventurous because this is how you learn to produce a nice balanced aroma. Other energising oils that awaken your senses during springtime include bergamot, eucalyptus lemon, juniper berry, lemon, lemongrass, lime, orange, peppermint, rosemary and spearmint.
Flower power
Hydrosols can be used effectively instead of synthetic aerosol fragrances and are ozone friendly too. Orange blossom or rose otto hydrosol smell absolutely divine and can be used to instantly create a peaceful, relaxing atmosphere anywhere in the house – especially in the bedroom or living room. A few sprays of peppermint hydrosol is ideal in the kitchen to mask cooking smells when you've overdone it with the onions or garlic!
To freshen the smell of your clothing you can also use hydrosols in your steam iron to fragrance your clothes whilst you are suffering the drudgery of ironing. Add about a tablespoon of rose or orange blossom hydrosol to your de-ionised water before pouring it into your iron, and your clothing will gently diffuse its aroma. In fact there's almost no end of uses for hydrosols once you get into the swing of things, so just let your imagination run wild!
Copyright © Quinessence Aromatherapy Ltd 2022. Written by Sue Charles