The Aromatherapy Bible – Book Review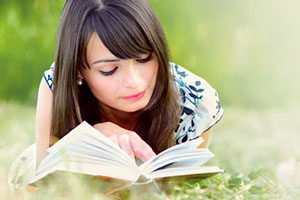 Lavishly illustrated with lots of informative photographs, this well written and easy to follow guide explains everything you need to learn to enjoy the wonderful art of aromatherapy.
With so many books available on aromatherapy today it can be difficult to find one that suits both novice and experienced home-user, but overall I think that The Aromatherapy Biblemanages to do this admirably.
The comprehensive list of topics includes a directory of 68 common and exotic essential oils with therapeutic properties and contraindications, how to blend them for different moods and skin care treatments, massage techniques and lots of recipes for common ailments. The book also includes esoteric subjects such as the connection between aromatherapy, astrology and the chakras.
Written by Gill Farrer-Halls, the author lays out topics in a logical format with photographs to help the reader gain further insight into the subject matter. The 'aromatherapy for beauty' chapter covers such topics as the different skin types, techniques for a toning facial massage, a draining facial massage technique, and for the more adventurous reader it shows how to make your own creams, lotions and toners.
Since one of my areas of interest is fragrance, I particularly appreciate the section on aromatherapy and how it affects moods and emotions. In it you will find formulations for creating various scents and explains how to select oils to create your own personality blend. Very few books are written about this subject, so this will be useful to those interested in this aspect of natural perfumery – and it's fun to try too.
For those of you that love to give and receive a massage you will find the chapter on massage includes information on the body's systems, techniques and even suggested combinations of formulas to help balance each body system, again all nicely illustrated to help understanding these subjects.
This comprehensive book will prove valuable to anyone with an interest in gaining more knowledge and insight into the wide scope of subjects covered in aromatherapy. Despite the extensive information provided in this book, it still remains a doddle to understand – and it's very easy on the eye thanks the interesting pictures.
Overall, it is a useful addition to anyone's aromatherapy book collection, and considering the large number of full-colour photographs it is excellent value for money at just 12.99 GBP.
Browse the entire collection of health and wellbeing books on offer in the Quinessence Book Collection.
Copyright © Quinessence Aromatherapy Ltd 2010