The Herbal Way To Smoother Skin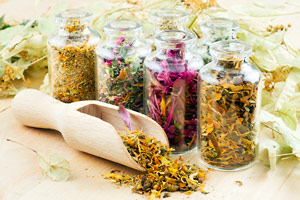 Who doesn't want the appearance of healthy, glowing skin? What most people don't know, though, is that herbal skin care provides a natural alternative to using chemical-based skin care products.
Herbs have been used for centuries to help with skin ailments and to keep the skin healthy and beautiful. For instance, far back as 3000 B.C., the Egyptians often applied herbs including roses and fenugreek to their skin to help prevent wrinkles. In Nigeria, many people apply aloe vera to smoothen their skin.
A wide range of products containing herbal ingredients such as chamomile, Arnica flower, aloe, rosemary, and watercress have flooded the skin care market. And more people are turning to herbal remedies because many of the products containing chemicals can actually dry the skin further when used for long-term skin care.
Even with rough skin or cracked, dry skin, herbal remedies can penetrate the skin to provide relief and to help promote smooth skin, work magnificently for sensitive skin and help to reduce rash or bump breakouts due to rosacea, shingles, psoriasis, or eczema.
Ironically many herbal skin care products effectively maintains smooth skin as well as ward off skin problems such as rash or bump breakouts due to rosacea, shingles, psoriasis, or eczema because the herbs and other condiments used in their preparation are medicinal. Modern-day manufacturers are conducting tests on various herbs because many people's preference for natural products.
For instance, a new study that assessed the benefits of incorporating Tithonia diversifolia, Aloe secundiflora and Azadirachta indica plant extracts into herbal soaps as well as Thevetia peruviana seed oil into an herbal lotion for skincare indicated these plant extracts had antimicrobial properties.
For the study, the researchers made use of extracts from Tithonia diversifolia (Wild Sunflower; ogbo or Agbale in Yoruba), Aloe secundiflora, Azadirachta indica (neem or dongo yaro in Hausa) and Thevetia peruviana (yellow oleander or milk bush and olómiòjò or olómiòjò tilawa oloje in Yoruba) to prepare soaps and a lotion for personal skincare. This was tested on Escherichia coli, and Candida albicans. The lotion was evaluated against Staphylococcus aureus and E.coli, common germs that cause skin problems.
They wrote in the 2010 edition of the African Journal of Traditional, Complementary and Alternative Medicines that wild sunflower-based soap was the most effective in protecting the skin from skin problems caused by such germs as Escherichia coli, and Candida albicans. However, wild sunflower-based soap had the least activity against skin problems due to tested fungus skin infection while the neem soap had the highest activity against C. albicans when compared to the other two soap types and in the herbal lotions were more effective against S.aureus.
According to the researchers, "these results justified the traditional use of wild sunflower plant extract in the treatment of skin infections. Furthermore, incorporation of medicinal plant extracts into skincare preparations such as soaps, gels, creams and lotions have the advantage of aesthetic appeal with proven activity against skin infections.
Most skin infections are caused by fungi, Staphylococcus aureus and Streptococcus species. Treatment of bacterial infections is achieved by use of antibiotics, while fungal infections require antifungl pharmaceutical preparations such as clotrimazole solution. However, alternative treatment can be achieved by topical application of herbal extracts and herbal preparations in form of soaps, gels, creams and lotions.
For instance, tea-tree oil, an essential oil extract from Melaleuca alternifolia in gel form, was reported to reduce skin acne. The tea-tree oil gel preparation was found to be as effective as benzoyl peroxide lotion, but with fewer side effects. In another experiment, tea-tree oil was reported to be as effective as clotrimazole solution in treating fungal infections.
Further, a lotion and ointment formulation containing the bark extract of Terminalia arjuna were successfully evaluated and found to possess wound healing activity. Extracts from the leaf and oils from the seed kernels of neem were first used in India to treat fungal infections, wide spectrum bacterial skin conditions, as well as ringworm, eczema and scabies.
The succulent gel from the Aloe species has been used for centuries in the treatment of skin disorders such as psoriasis. Much more, eucalyptus is the most powerful antiseptic in its class and has outstanding astringent qualities, which aid in the treatment of acne-prone skin.
Copyright © Sade Oguntola, Nigerian Tribune