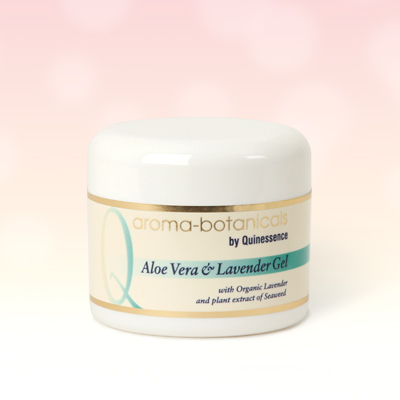 Aloe Vera & Lavender Gel
Organic Lavender. The miraculous properties of Aloe Vera, Seaweed and organic English Lavender are captured perfectly in this light and refreshing hydrating gel. Recognised as a significant medicinal herb for over 3,000 years, Aloe Vera still remains today a living legend in the botanical world.
Its cooling and soothing action is ideal for red, irritated skin, or after over-exposure to the sun. Today scientists have clinically proven that Aloe Vera stimulates the circulation of the skin, helping to accelerate cellular regeneration as well as softening and hydrating the skin.
The ancient Egyptians called Aloe Vera 'The Plant of Immortality', recognising not only its healing qualities but also its valuable skin moisturising and nourishing effects. Extracted aloe gel contains over 75 nutrients and 200 active compounds, including 20 amino acids, 11 vitamins, and a wealth of minerals, enzymes, proteins, polysaccharides and biological stimulators.
Free UK delivery on all orders over £25.00
Buy with confidence – 30 Day Money-back Guarantee
Not tested on animals – learn more
Aqua, Aloe barbadensis Gel, PEG 6, Caprylic/Capric Triglyceride, Chondus crispus, Fucus vesiculosus, Fucus serratus, Glycerin, Lavandula angustifolia, Polysorbate 20, Triethanolamine, Carbomer, Gluconolactone, Sodium benzoate, Calcium gluconate, CI 75810.