Quick Fix Beauty Tricks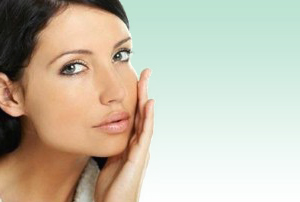 Few people roll out of bed looking fresh and ready to face the day. For most of us there needs to be a degree of primping and preening, which all takes time (precious minutes that you'd probably rather spend in bed).
When you're fighting the clock you need to develop a beauty routine that helps shave off as many precious minutes as possible.
Luckily, looking your best doesn't have to take forever, and there are a few quick fix beauty tricks using aromatherapy oils to help you get ready quicker in the morning.
1. Use carrier oils to cut out moisturising
Moisturising the body can be a time-consuming experience, mainly because you have to factor in the minutes wasted waiting for your skin to completely absorb the lotion before putting your clothes on. However, it is possible to completely cut out the moisturising phase of your beauty routine. All you need to do is add the right carrier oils to your shower gel.
Argan, coconut, macadamia, and jojoba carrier oils are just a few that have wonderful skin moisturising properties. Add 10% of any of these replenishing oils to your shower gel or body wash to nourish your skin whilst saving time. This is a great beauty trick often overlooked by experts.
2. Take a natural approach to hair care
Lots of us spend hours trying to tame unruly hair, and it's more likely to play up when it's in a poor condition. Our hair is often damaged by harsh chemical products and heat from straighteners and curling irons. To spend less time taming the mane, simply get your hair into a much better condition first.
To achieve this, natural hair care products are often the best way to go. Essential oils are an important part of achieving shiny, healthy hair since they work on the cause of the most common problems. For example, geranium essential oil added to your shampoo can help prevent greasy hair by rebalancing natural oil production.
Revitalize your lifeless hair by adding four or five drops of essential oil to 20ml of carrier oil or shampoo base and massage thoroughly into the scalp. Cedar virginian, grapefruit, juniper berry, lemon, lime and rosemary essential oils are also great for dealing with greasy hair. If your hair is very dry, opt for carrot seed, elemi, geranium, palmarosa, rosemary, sandalwood or ylang ylang.
To make your hair routine quicker and reduce heat damage, start washing your hair in an evening and then let it dry naturally. This will do wonders for your hair and save you time in the morning too.
3. Shop smart
Investing in high quality skin and hair care products will make your beauty routine far more effective, which saves wasted time and money. Natural products are becoming more popular and generally come with huge benefits for the skin without using harsh chemicals. What's more, they are usually easier to apply, giving a better finish and lasting longer.
Consequently, you won't need to spend as much time reapplying them to your face, and you can spend more time doing what you really want to.
Copyright © Quinessence Aromatherapy Ltd 2014. Written by Sue Charles