Essential Oils And Cosmetics: A Match Made In Heaven?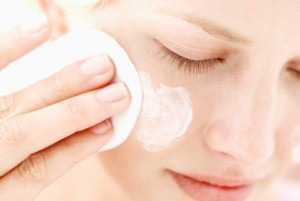 "The cosmetics market of today is oriented towards health, wellness and anti-ageing," the Centre for the Promotion of Imports in the Netherlands claims in the opening line of its report Trends and Segments for Essential Oils for Cosmetics.
Indeed, when buying beauty products people are now looking for more than pretty shades of lipstick or beautifully scented moisturizer. They want cosmetics that have a greater purpose, whether that's to improve their skin, help with relaxation, or even to improve supply chain sustainability. Ethical shopping is now a growing trend, and we have the pioneers of aromatherapy to thank for that.
As consumers have moved towards a preference for safe and effective natural cosmetics, essential oils have become more prevalent in beauty products. Currently, they are primarily used as fragrances but increasingly cosmetic companies are adding essential oils to their mixtures for their therapeutic properties. The fact that they are natural and often organic is also another plus.
This is satisfying a demand. According to the Centre for the Promotion of Imports, consumer interest in natural skin care and aromatherapy has steered the development of new cosmetic products. Brands are now including essential oils to address certain ailments or problems, and consumers are willing to pay more for these high-quality products. Often products containing essential oils are marketed as 'aromatherapy' cosmetics. These include bath salts, hand creams, moisturiser, perfume and lipstick.
"These products add essential oils to normal cosmetics, bath salts and skin care products," the Centre for the Promotion of Imports explained. The added aroma also means that the product has an added benefit: it smells more pleasant than normal products, and the essential oils included could be beneficial to the skin as well as having relaxing or regenerating properties.
Popular aromas
Certain essential oils are more popular than others when it comes to cosmetics, often because of their aroma. The report from the Netherlands indicates that consumers are most attracted to "earthy, woodsy, fresh scents", which are best delivered through 100 per cent pure essential oils. However, you need to know that to keep down production costs many companies use synthetic versions of oils such as sandalwood, guaiac wood, vanilla, davana, chamomile, jasmine, champaka, rose, and tuberose. These synthetics do not deliver the natural healing benefits of real essential oils to the skin and can often cause irritation.
Health, wellbeing, and cosmetics
Cheap cosmetics often have negative effects on the skin, causing it to dry out, flake, and bring about a poor complexion. Some products also contain chemicals that have more serious health ramifications, namely parabens. Found in shampoos, conditioners, creams, lotions, facial and shower cleansers and scrubs, these preservative chemicals can cause endocrine disruption, developmental and reproductive toxicity, allergies and immunotoxicity.
To ensure your cosmetics are safe, natural products are recommended, especially when they contain high quality pure essential oils. With these you're also likely to give your health and wellbeing a further boost since certain essential oils sometimes used in them such rose are known to reduce stress, whilst others such as tea tree are antiseptics that protect your skin from infections.
The environmentally and socially friendly choice
"Organic and Fair Trade are becoming more important in the cosmetics industry," the Centre for the Promotion of Imports explained in its report. "The market for Fair Trade cosmetics is taking off, especially in France and, more recently, in the UK. This trend has led to an increase in the amount of Fair Trade certified ingredients, often in combination with natural or organic labels. Some Fair Trade essential oils are already on the market as well."
Ethical sourcing is also improving and there is increased traceability, more direct purchases and "storytelling". This means that consumers can be assured that their products have been created the right way, using ingredients that didn't cause harm in their extraction. Essential oil suppliers are increasingly aware of the importance of being environmentally and socially sustainable. Consequently, there are conservation efforts to protect essential oil derivations from endangered areas.
Copyright © Quinessence Aromatherapy Ltd 2014. Written by Sue Charles