Essential Oils Reduce Anxiety At Dental Practice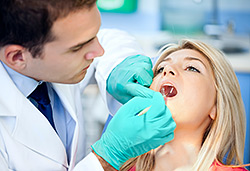 Essential oils are being used increasingly within dental practices, but it's not often that articles are freely available on the subject. The following article highlights a dental hygenists personal experience of using essential oils daily in an ultrasonic diffuser to help reduce anxiety in patients.

The author also includes some brief notes on various studies that were conducted using essential oils in a variety of settings. The references relating to the studies mentioned are also supplied at the end of the article. Interesting reading – you might want to tell your dentist about it for your next appointment!
Use of essential oils to reduce anxiety in the dental office
I have been using therapeutic grade essential oils on myself and my dental patients since 2008. I have seen dramatic results in reducing patient's anxiety levels when applied prior to and during the dental procedures. This article will outline the use of essential oils in a clinical setting.
I diffuse essential oils in my operatory daily with the use of an ultrasonic cold water diffuser. The diffuser emits a fine mist of essential oil particles into the air along with negative ions, like the ocean. Diffusing essential oils increases the oxygen level in the air along with reducing bacteria, mold and fungus. The oils have antimicrobial and antiviral properties.(1)
Read the full article.
Copyright © 2013 Tawnya Bobst, RDH, BS, published in DentistryIQ.com
Copyright © 2013 Quinessence Aromatherapy Ltd. Written by Geoff Lyth