DIY Aromatherapy Spa & Beauty Day At Home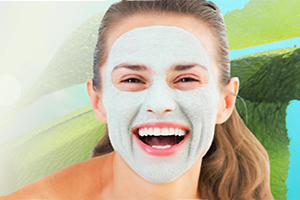 Despite all the labour-saving devices of the modern world, we still all end up rushing around crazily trying to fit everything in.
Usually, our daily focus is about meeting impossible deadlines, problem-solving, or supporting the needs of family and friends. Our inability to say 'no' to the needs of others automatically means that we have to put ourselves last. Not the ideal place to be.
Running ourselves ragged will eventually take its toll on our health, so we really must dedicate sufficient time on our own health and wellbeing. One solution is to spend time being seriously pampered with revitalizing beauty treatments at a day spa! Despite the cost, this is always money well spent, since it is the ideal way to relieve stress, re-energise, and promote a more positive outlook on life. Plus you come out feeling great and looking 10 years younger.
Thanks to the versatility of aromatherapy, you don't have to pay an exorbitant fee to visit a spa because you can recreate a five-star spa and beauty treatment in the comfort of your own home! You probably have everything you need to make a private haven of relaxation and rejuvenation, so I'll show you how to put it together with a few simple guidelines.
Preparation pays
The key to a successful home beauty treatment is to prepare everything you need in advance to avoid breaking the flow of your personal pampering. You don't need any more stress! So, the first thing to do is gather all the items you are going to need for your relaxing aromatherapy spa and beauty treatments. You don't have to strictly follow the sequence of treatments below, these are just suggestions based on feedback I've had from clients over the years. Tailor the schedule of your aromatic adventure to the available time you have, and the level of pampering you need.
A few suggested pampering-kit supplies for enjoying a beauty spa experience at home include; –
Cleansing lotion and toner
Facial exfoliator and mask
Facial cream
Body lotion
Hand cream
Essential oils and diffuser
Candles and music
Step 1 – Set the scene
First, and most importantly – turn off your phone! Next, choose a few of your favourite essential oils to vaporise during your aromatherapy-style spa session. Add 2 drops of lavender, 2 drops of geranium and 1 drop of Roman chamomile essential oil to your aromatherapy diffuser, or if you prefer something ready-made, choose a relaxing Quinessence Mood Enhancer for a more professional blend. Turn on your relaxing background music, and light a couple of candles for the cherry-on-the top, and you're good to go!
Step 2 – A luxurious aromatherapy bath
A soothing and relaxing aromatherapy bath makes the perfect start to your day of ultimate relaxation and rejuvenation – although it works equally well towards the end of the sequence too. Whatever you fancy – it's your day of luxurious indulgence. After running the bath, add your chosen essential oils ensuring you agitate the water well or use a Bath Dispersant to spread the oils into the water. Some of the most relaxing essential oils include clary sage, Roman chamomile, geranium, lavender, marjoram sweet, neroli, rose and sandalwood. Quinessence Relax Bath Soak contains a luxurious and heavenly blend of rose, sandalwood and geranium essential oils to relax, de-stress and pamper your body.
Taking time out for yourself in a nice long soothing soak in a tub infused with essential oils provides the perfect quiet atmosphere for deep-relaxation, meditation, and self-reflection. Scientific studies have shown that regular soaking in a hot bath helps relieve stress and pain, aids muscle relaxation, reduces the risk of heart attack and lowers blood pressure. You already know all about the healing benefits of essential oils, so you can see why an aromatherapy bath is the ultimate home-spa treatment to combat stress, forget your troubles, and thoroughly rejuvenate.
After climbing out of the tub, pat your skin dry ready to apply a nourishing moisturising lotion, such as Quinessence Ylang and Neroli Body Lotion. This ultra-rich hydrating lotion contains soothing and softening aloe vera and other botanical goodies to help your skin stay soft, supple and hydrated.
Step 3 – Facial cleanser
Now that your body and mind are relaxed it's time to pamper your face, so let's begin with a deep facial cleansing. Ideally you should use a facial cleanser containing pure essential oils and natural botanical ingredients, such as Quinessence Spearmint & Geranium Cleansing Lotion, since it is kinder to your skin and will awaken your senses. Prepare your face by rinsing with lukewarm water, and apply your cleanser. Work it into a lather with your fingertips, and spend at least 60 seconds going over your face and neck to be certain you've cleansed everywhere. Rinse off with lukewarm water.
For a deep-clean you need to use an exfoliator and follow up with a clay mask treatment. Exfoliation is a key part of a beauty regime because it increases the production of collagen and keeps skin looking young and vibrant. This first stage of the beauty treatment will increase blood circulation and remove dead skin cells, allowing your skin to look more toned and vibrant, with a smooth and even texture.
Step 4 – Exfoliate, mask, tone and moisturise
Apply a small amount of exfoliator to your face and neck using gentle circular movements avoiding the delicate eye area. Your skin will soon glow with the increased blood circulation, and dead skin cells will lift away allowing the mask to penetrate deeper. Rinse off with warm water, pat your skin dry, and then apply your facial mask to draw out impurities, increase micro-circulation, and close enlarged pores.
For the full home-spa experience soak two cotton-wool pads in fragrant and revitalising Rose Otto Hydrosol, lie down again and lay the pads over your eyelids to soothe and refresh the eye zone area as you drift deeper into relaxation with the music. Now, just lie back and relax for 10 minutes while the mask works its magic.
After the mask has dried, wash it off with warm water to reveal clean, clear, vibrant skin. Complete this cleansing stage by applying a toner to your face, neck and décolleté area. Better still, use rose otto hydrosol as a toner for an uplifting aromatherapy experience. Finish this stage off by applying a moisturising cream that contains essential oils and botanicals such as Quinessence Hydrating Day Cream to nourish and rejuvenate your skin. It's a good idea to apply a hydrating gel or eye cream around the eyes to finish off.
Step 5 – Skin care for hands and feet
Next, let's give your hands some aromatherapy TLC. For this we need a hand-cream containing soothing and rejuvenating essential oils such as myrrh, frankincense, benzoin, patchouli, and lavender to leave your hands feeling refreshed, soft and silky-smooth. Quinessence Nourishing Hand Cream contains elemi, benzoin and myrrh essential oils blended with primrose and horse chestnut botanicals to promote smooth, soft hands and protect against the environment. Be sure to apply some cream to your nails and cuticles too.
We'd better not forget to indulge your hard-working tootsies as well. Dry, hard skin on your feet can be quite a problem, but massaging them with a carrier oil such as jojoba or macadamia can really help to soften and moisturise them. Make up a moisturising foot lotion by adding benzoin, sandalwood, lavender or peppermint essential oils to a carrier lotion base and massaging your feet. If you prefer a ready-made soothing and moisturising foot lotion, Quinessence Cooling Foot Balm containing essential oils and cocoa butter will leave your feet feeling refreshed, soft and supple.
There's nothing that leaves you feeling as relaxed, rejuvenated and fabulous as a day of spa beauty treatments. So do yourself a favour, and make the time for an indulgent home spa day – because you're worth it!
Copyright © Quinessence Aromatherapy Ltd 2023. Written by Sue Charles