The Natural Beauty Revolution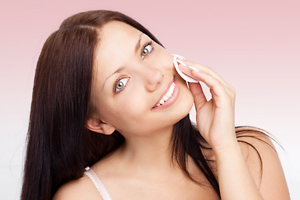 Less is now truly more when it comes to beauty. Gone are the days when people considered obvious makeup and glamour the hallmarks of style.
Instead natural beauty has become the ideal standard to aspire to. And it's about time too.
We need look no further than stars like Jennifer Lawrence and Taylor Swift, who have recently stripped it back and posed with natural makeup on the front of magazines. There are also a growing number of campaigns and initiatives designed to help women embrace their own natural beauty.
These includes adverts from the likes of Dove, the release of a realistic doll known as the Lammily doll, and art from people like Steve Osemwenkhae who launched the No Makeup Series – a series of images of fresh faced women and their thoughts about makeup.
So why is natural beauty making a comeback?
Impossibly perfect
People are increasingly becoming aware of the damaging effects of modern life, from jam packed schedules to airbrushed images of impossibly perfect women. We have unhealthy lifestyles and unhealthy expectations of what we should be able to physically look like. Meanwhile, we try to live up to these unattainable standards and often develop toxic habits in the process.
However, we've decided that enough is enough and we're stripping it back. Natural beauty means accepting that we are what we are, and celebrating that by treating our bodies with the respect it deserves. It's certainly possible to look 10 years younger the natural way. To be part of this revolution, women just need to include a few significant life changes in their New Year's resolution, and nature will take care of the rest.
This means women who are looking to enhance their natural beauty should look at their lifestyles and remove any unhealthy habits, such as excessively late nights and early mornings, unhealthy amounts of alcohol, junk food, and of course, stress.
It can be a shock to many women when they eventually realise that beautiful skin comes from within. And once you identify the things that are putting a strain on your system, it's not hard to find practical solutions to overcome them.
Join the revolution
To become a die-hard natural beauty revolutionary, female rebels should commit to getting enough sleep, eat a balanced diet, engage in regular exercise, and take the time to focus on their own wellbeing. This might be an aromatherapy massage session to help reduce stress and induce relaxation, or it might be mindfulness meditation to ensure you stay calm, composed, and fully present in the here and now.
By taking responsibility for your health and wellbeing it will start to show in your body and on your face, giving you a healthy glow and radiance which are the true hallmarks of natural beauty.
When choosing makeup and beauty products, ensure you're using high-quality, natural skin care products that work in harmony with your skin and features, rather than against them. It takes a little more time to find these products, but it will be time well invested. One look in the mirror will confirm that you've made the right choices.
Copyright © Quinessence Aromatherapy Ltd 2021. Written by Sue Charles