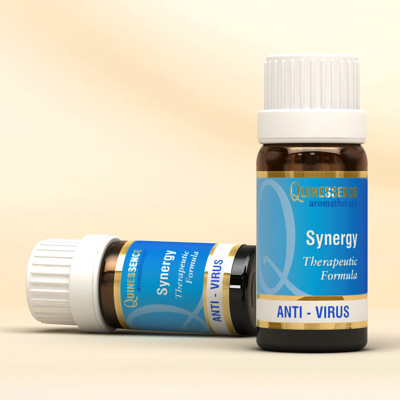 Anti-Virus Synergy
Ravensara, Tea Tree, Basil and Cedarwood. This pure essential oil Synergy is ideal to use during a chill or the cold season because of the powerful anti-viral and antiseptic therapeutic properties that every one of these essential oils exhibits. This unique blend of pure essential oils has a cleansing, clearing and defensive action.
Expertly blended to provide the very best therapeutic results at an affordable price, this anti-virus essential oil blend is highly versatile and can be adapted for use both indoors and out. Add 5 or 6 drops of oil to a hot bath, use it in a vaporiser or diffuser, or simply add a few drops of this essential oil synergy to a tissue and inhale directly.
Add 2 or 3 drops of this powerful blend of oils to a tissue and inhale regularly while in crowds during the cold season to help fight off seasonal viruses.
Buy with confidence – 30 Day Money-back Guarantee
Not tested on animals – learn more