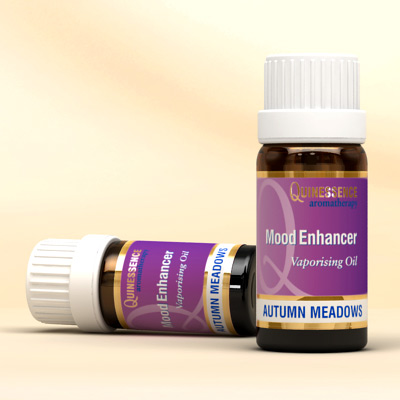 Autumn Meadows
Relaxing and romantic. This rich and fragrant harvest of herbs, plants and flowers creates a wonderful outdoors atmosphere that feels like a walk through a wild meadow in late summer. You can almost see the calming golden colours all around you . . .
This delightful pure essential oil blend includes Geranium, Clary Sage, Sweet Marjoram and Roman Chamomile to create a soothing, relaxing and inviting ambience that calms you down like a breath of fresh country air. These essential oils are all very relaxing and can support you in leaving your everyday troubles behind while you enjoy a little time for yourself at home.
We included Roman Chamomile essential oil for its powerful relaxant properties and soothing and calming effect on the mind along with its delightful fruity and herby aroma.
Geranium essential oil has a lovely fresh and floral fragrance, which is why it was widely used as a popular ingredient in perfumes and cosmetics for many years. In aromatherapy, Geranium essential oil is used to balance both mind and body making it perfect in this popular Mood Enhancer.
Clary Sage essential oil has a warm herbaceous aroma that creates and soothing and calming atmosphere – especially when you are wound-up or agitated! And finally, the inclusion of Marjoram essential oil adds an intriguing sweet and slightly spicy overtone to this relaxing Mood Enhancer.
Buy with confidence – 30 Day Money-back Guarantee
Not tested on animals – learn more