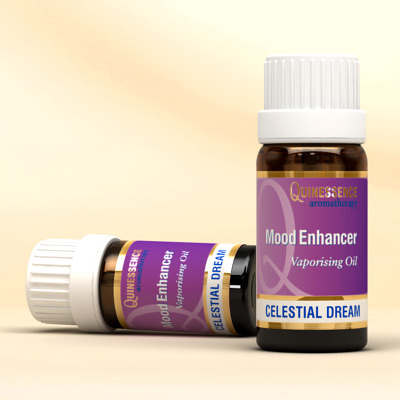 Celestial Dream
Balancing and relaxing. After a hectic day, try this heavenly essential oils blend including Lavender, Geranium, Petitgrain and Benzoin essential oils, skilfully formulated to transport you to a more peaceful, relaxing and serene world!
We usually spend so much time rushing around for others that we often neglect our own health and well-being. Pampering yourself with this balancing and relaxing essential oils blend is the perfect way to indulge yourself in a well-earned luxurious experience after a challenging day.
Petitgrain essential oil is extracted from the leaves and green twigs of the bitter orange tree, which is also used as the source of Neroli oil. Petitgrain oil is similar in aroma and therapeutic properties to Neroli and it forms the heart of this delightful Mood Enhancer. The inclusion of Lavender and Geranium essential oils ensures a floral, totally relaxing experience
Benzoin essential oil is a base note and smells sweet and smooth very much like vanilla. Used as incense for thousands of years, Benzoin oil helps impart a warm, creamy and dreamy element to this deeply relaxing Mood Enhancer. Add a few drops to your diffuser or burner and enjoy a truly celestial experience!
Buy with confidence – 30 Day Money-back Guarantee
Not tested on animals – learn more