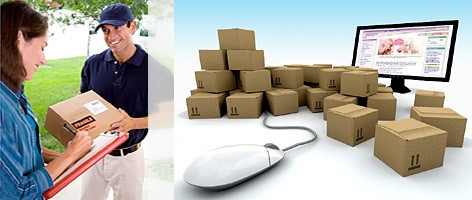 Will my orders with Quinessence be affected by Coronavirus?
5th January 2021 - This page is here to keep our customers up to date about any impact to the business operations at Quinessence Aromatherapy during the continuing Covid-19 pandemic.
Like all companies around the world, the health of our staff, their families, and our customers continues to be our top priority. We are actively monitoring the continually evolving situation and reviewing public health advice to maintain operations while being socially responsible.
We will continue to update this page as things develop, so please check this page for any further changes before placing orders online.
Can I still place orders?
On 5th January 2021 we entered our 3rd (and potentially the longest) national lockdown here in the UK. As in previous lockdowns, the government has confirmed that manufacturers and online retailers are still permitted to operate as usual, therefore we are still working whilst enforcing social distancing rules, hygiene, and safe travel to and from work for all our staff.
Online orders are being processed and dispatched daily, but due to increased demand, raw material shortages from around the world, and increased safety measures at work, things are taking a little longer despite the valiant efforts of our hard-working staff. The impact of the Covid-19 variant outbreak is making it increasingly difficult to maintain normal service levels, however, we remain committed to being there for you.
Customer Support Status
Our customer support team is working at reduced capacity and it's taking us a little longer than usual to respond. Please be patient because we will get back to you as soon as we can, but we are obviously having to prioritise issues at the moment.
We would ask that you are patient and use our contact form to send email enquiries rather than phoning. This enables our team to direct your enquiry to the right department and answer your question comprehensively and as quickly as possible. By doing this, you would be helping us prioritise our phone service for customers who are most in need.
Delivery Status
Due to a surge in online orders throughout this country and overseas, customers are reporting delays with deliveries as the postal service and couriers come under increasing pressure dealing with more parcel traffic than they have ever seen. The tracking services of Royal Mail and several other couriers are either not being regularly updated or not functioning properly, causing further frustration to customers around the world.
Royal Mail have stated that, "Our postmen and women are doing a great job processing and delivering as much as they can with the reduced resource levels available. However, where absence levels are high and changing daily – along with the increased demand for parcel deliveries – some delays are being experienced outside of our usual delivery aims." Our other delivery services are suffering from the same problems as more and more drivers are absent from work after contracting the virus.
Following government advice, most delivery drivers are no longer asking customers to sign mobile devices to confirm delivery. Confirmation will be signed in front of you by the driver instead.
We are doing everything possible to continue operating under these unprecedented conditions, but we can not guarantee that your order will reach you in the stipulated times on our website. If you are not prepared to wait a little longer for your delivery, please do not place an order and then complain when it takes longer than usual to arrive! We understand it is disappointing and frustrating when you are expecting your products, but please understand there is nothing that we can do to remedy this situation.
General Status
To conclude; we are currently fully operational but with some delays in processing times and delivery times, and our Customer Support services are having to prioritise issues so that may mean some delays in replying to non-urgent matters.
Finally, - Thank You!
The whole team at Quinessence wants to thank you for continuing to support us during all the difficulties brought about by the Covid-19 pandemic. These are extremely challenging times for everybody, and we intend to continue to supply our customers as long as humanly possible.
Stay home, and stay safe.