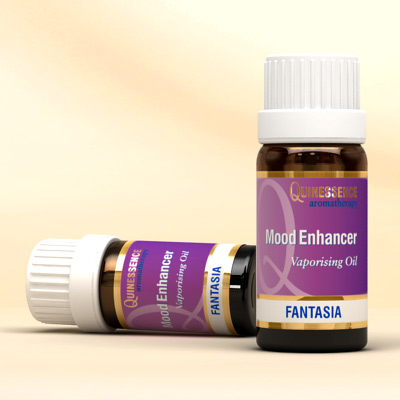 Fantasia
Stimulating and Refreshing. An inspired orchestration of Bergamot, Lime, Lavender and Rosemary essential oils that supports focus and concentration whilst you are working, writing or engaging in any type of creative projects. Fantasia Mood Enhancer is particularly beneficial when you're studying for exams or tests of any kind and need to maintain your concentration for long periods.
At the heart of this creative blend is Bergamot essential oil which is the classic sweet-yet-tart citrus-floral aroma with an uplifting action that's favoured by aromatherapists. Bergamot blends perfectly with fresh and zesty Lime essential oil which imparts a revitalising and energising action that is perfect for supporting creative work.
The fresh and herbaceous aroma of Rosemary essential oil stimulates mental activity, which is why it has held a reputation for improving the memory since ancient times. The unique combination of these enlivening essential oils with Lavender makes this the perfect Mood Enhancer to stimulate your creativity when writing, studying or doing anything creative.
Buy with confidence – 30 Day Money-back Guarantee
Not tested on animals – learn more