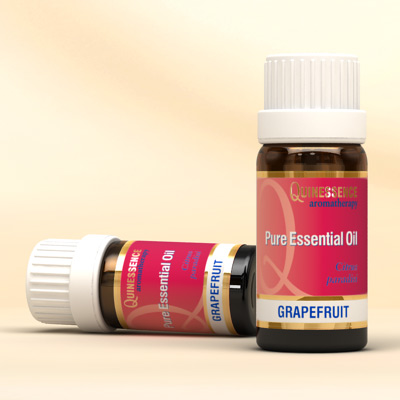 Grapefruit Essential Oil
Refreshing, stimulating and cleansing. Obtained by cold expression of the peel from the fruit, Grapefruit Essential Oil has a delightfully tangy aroma that is invigorating and highly refreshing. The stimulating action of the aroma on the mind helps to maintain concentration whilst working and driving.
Grapefruit Essential Oil helps to stimulate the lymphatic system, which is why it is used in massage blends for the treatment of cellulite and the elimination of toxins, whilst in skincare it relieves oily or congested skin and has a toning action on tired complexions.
It has an antibacterial action that can be used alone or in aromatherapy blends to protect against bugs when vaporised, and Grapefruit Essential Oil kills airborne bacteria thereby helping to prevent germs from spreading throughout the family or at work.
Buy with confidence – 30 Day Money-back Guarantee
Not tested on animals – learn more
Botanical Name:

Citrus paradisi

Country of Origin:

USA

Extracted From:

Peel of the fruit

Extraction Method:

Expressed

Principal Constituents:

Limonene, Myrcene, a-Pinene, Sabinene