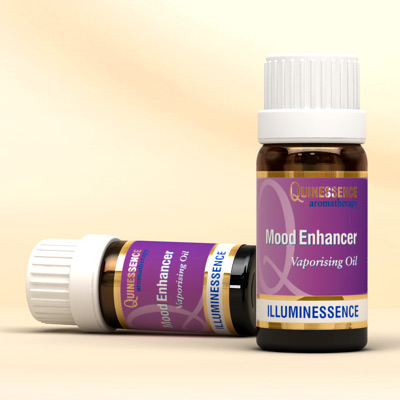 Illuminessence
Relaxing, Balancing and Meditative. A relaxing and enlightening combination of essential oils including Frankincense, Bergamot, Sandalwood and Jasmine, specially formulated to use during meditation, yoga or while simply relaxation.

At the heart of this unique combination of oils is Frankincense, which is possibly the most famous and precious of all aromatic resins. Frankincense has been used for its divine fragrance for over 4,000 years, and was at one time more costly than gold. Its ability to calm a troubled mind is virtually unsurpassed, which is why the resin has been used for thousands of years in meditation and prayer.
Sandalwood has also been used as an aid to enlightenment and meditation in India for thousands of years, so the combination of these two oils is particularly effective in both therapeutic effect and combined aroma. The addition of Bergamot adds a hint of lemon freshness, and touch of Jasmine absolute introduces a subtle floral note.
Illuminessence Mood Enhancer is the perfect fragrance to bring about a state of peace and harmony, either during meditation, while practicing yoga, or when you simply want to rebalance your emotions after a difficult day.
Buy with confidence – 30 Day Money-back Guarantee
Not tested on animals – learn more