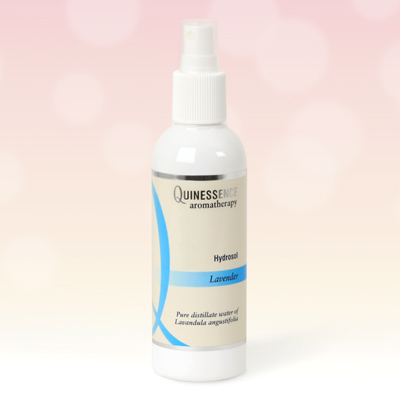 Lavender Hydrosol
Soothing, toning and antiseptic. Produced from Lavender grown in France, this Hydrosol captures the therapeutic properties found in Lavender essential oil, plus valuable water-soluble components that are lost in the process of distillation and are therefore not present in the oil.
Lavender Hydrosol can be particularly effective when used after overexposure to the sun, especially when combined with cooling Peppermint hydrosol. Hydrosols make great toners and cleansers.
Hydrosols are also often used to diminish any facial spots, sores, cuts, grazes and new piercings. Our fragrant lavender hydrosol is a simple way for the novice aromatherapist to enjoy the therapeutic benefits of essential oils in a ready-diluted form. Lavender Hydrosol can also be added to a soothing hot bath for a complete relaxation experience.
Buy with confidence – 30 Day Money-back Guarantee
Not tested on animals – learn more
Country of Origin: France


Botanical Name: Lavandula angustifolia


Extracted From: Flowering tops


Extraction Method: Steam distillation