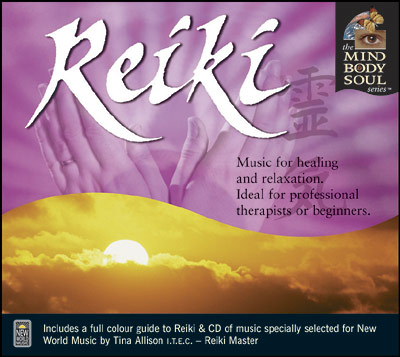 Reiki
Artist - Llewellyn, MBS series
Reiki (pronounced ray-key) is a Japanese word meaning Universal Life Energy and is a powerful form of hands-on healing which was rediscovered in Japan at the turn of the century.
Reiki Master Tina Allison has compiled an album that is relaxing and ideally timed for Reiki treatments. This album allows the practitioner to concentrate on the Reiki and ignore the clock.
It allows healers and listeners to discover the power and benefits of Reiki healing with a clear and relaxed mind and body. Reiki Students, Reiki Teachers and anyone seeking a healing path will be inspired by the beautiful healing vibrational sounds that will unfold when playing this CD.
Buy with confidence – 30 Day Money-back Guarantee