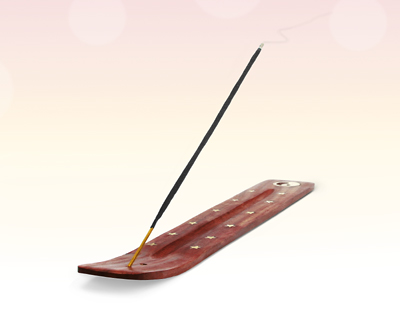 Wooden Ash Catcher
A traditional polished wood ash catcher, inlaid with delicate brass star decorations. The emblem and patterns may vary from the photograph shown here.
Imported from India, these hand-made ash catchers are manufactured from sustainable materials and represent excellent value for money. An ideal holder for our fragrant incense sticks. Just place an incense stick in the ready-made hole, let it burn away and invite the relaxing aromas to get dispersed in the air.
Crafted with a large surface area for ample space, you won't need to worry as any ash that falls will be carefully caught in the convenient ash catcher.
To clean and maintain the ash catcher, you can simply wipe it with a damp cloth and a mild soap.
Buy with confidence – 30 Day Money-back Guarantee
Size - 30 cm x 3.8 cm
Pattern - Gold Stars