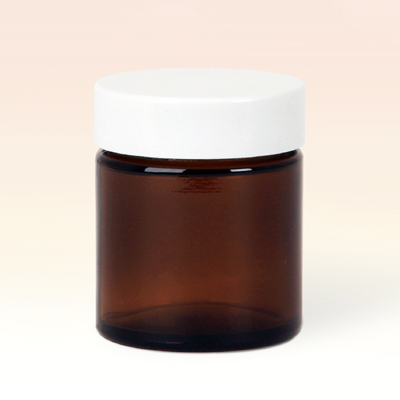 30ml Amber Glass Jars
Packs of 30ml Amber Glass Jars are supplied complete with wadded White Lids. Available in 3 different jar pack sizes together with matching lids to suit your quantity requirements.
Keeps your skin bases products clean, fresh and safe
Quinessence 30ml amber glass jars are perfect for storing and protecting your personalised skin care products that contain essential oils. Use them to for keeping your creams, gels, or other skin care bases and carriers clean, fresh and safe.
Amber glass has an effective colour that filters out damaging ultra-violet light
Amber glass is the preferred colour for storing creams, lotions and gels etc containing essential oils, since this colour is the most effective at filtering out damaging ultra-violet light which can destroy the therapeutic properties of essential oils over time.
Buy with confidence – 30 Day Money-back Guarantee
Body diameter - 41mm
Height including lid - 50mm
Neck Size - R3/38