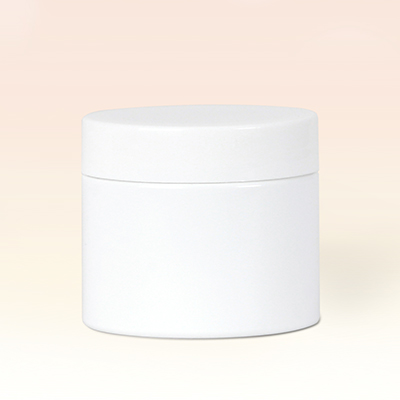 50ml Single Wall White Plastic Jar
Packs of 50ml Single Wall White Plastic Jars are supplied complete with screw-top White Lids. Available in 3 different jar pack sizes together with matching lids to suit your quantity requirements.
Quinessence 50ml single wall plastic jars are perfect for storing and protecting the personalised skin care products you have made containing essential oils. Use them also for transferring smaller quantities of your creams, gels, and other skin care bases from bulk sizes.
Single wall plastic jars are much lighter than glass ones, so they are the ideal choice when taking personal skin care blends with you on your holiday travels.

As well as the weight advantage, plastic jars can be a more practical choice since they don't shatter like glass if you accidentally drop them!
Buy with confidence – 30 Day Money-back Guarantee
Body diameter - 50mm
Height including lid - 45mm