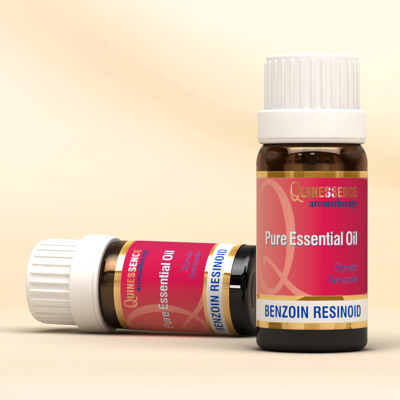 Benzoin Essential Oil (resinoid)
Soothing, warming and comforting. Benzoin oil has a lovely creamy, vanilla like fragrance that makes an ideal addition to massage blends for all types of circulatory, joint and muscular problems.
It is also a useful inhalant essential oil and is especially effective when combined with other similar oils such as eucalyptus, frankincense, niaouli, pine or ravensara.
Benzoin essential oil benefits
Due to its warm, creamy fragrance and cheering characteristics, Benzoin is comforting if you feel anxious, stressed, tense, worried or lonely. Austrian biochemist Madame Maury, summed up the comforting action benzoin oil has on the emotional system when she wrote 'This essence creates a kind of euphoria; it interposes a padded zone between us and events'.
Buy with confidence – 30 Day Money-back Guarantee
Not tested on animals – learn more
Botanical Name:

Styrax benzoin

Country of Origin:

Sumatra

Extracted From:

Resin

Extraction Method:

Solvent extraction

Principal Constituents:

Benzyl alcohol, Benzyl benzoate, cinnamates of Coniferyl alcohol, Benzoic acid, Benzyl cinnamate, Vanillin