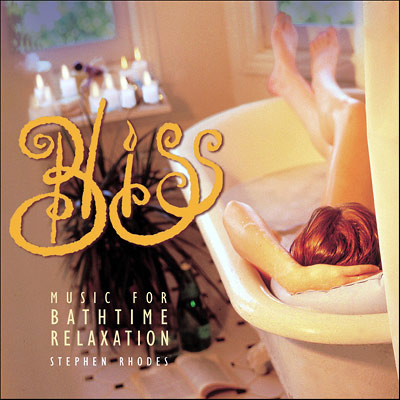 Bliss CD
Artist - Stephen Rhodes
Take time to relax in your oasis with a warm bubbly bath whilst playing this beautiful instrumental music of peace and quiet reflection.
Listening to this music brings about that perfect moment of relaxation, where you can put down your burdens and let the gentle sounds wash over you.It has a profound effect on both the emotions and the body which quiets the mind, relaxes the muscles and restores balance to your whole being.
Renowned keyboard player Stephan Rhodes uses all his skill to create a picture in our minds of the world where dreams are real, and possibilities are without end.
After listening to this relaxing music you will emerge feeling cleansed and relaxed with renewed optimism and strength - that's Bliss.
Buy with confidence – 30 Day Money-back Guarantee
Running time Approx 53 minutes