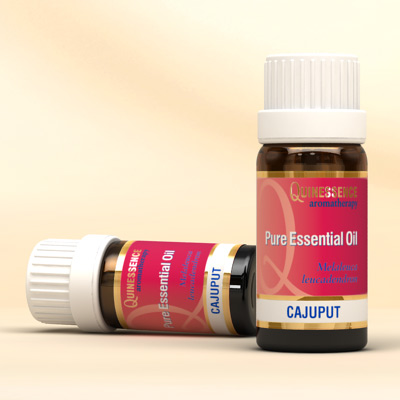 Cajuput Oil Essential Oil
Antiseptic, stimulating and clearing. From the same plant family as tea tree, Cajuput Essential oil is a noteworthy antiseptic agent that can be used effectively as an inhalant during the cold season. The aroma of Cajuput oil is bight and fresh and very similar to eucalyptus, but much softer with fruity overtones and hint of herb.
Like eucalyptus, Cajuput essential oil is extremely versatile and can be used effectively in massage for easing general aches and pains, fatigue, and also brings swift relief to insect bites and stings – particularly fire ant bites.
Buy with confidence – 30 Day Money-back Guarantee
Not tested on animals – learn more
Botanical Name:

Melaleuca leucadendron

Country of Origin:

Vietnam

Extracted From:

Leaves and fruit

Extraction Method:

Steam distillation

Principal Constituents:

1,8 Cineole, Limonene, a-Terpineol, Linalool