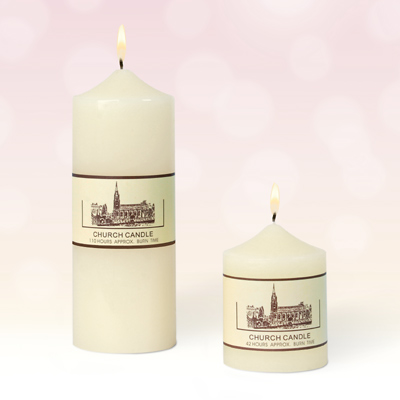 Church Pillar Candle
The elegant curves and classic design of the English Church Pillar make it ideal for every day use in your home, bringing a magic glow to a romantic dinner or just creating a relaxing atmosphere.
Unscented candles at home
Unscented, these stately Church Pillar candles are crafted in the time honoured tradition and will complement any style of décor and are long-burning.
Buy with confidence – 30 Day Money-back Guarantee
Not tested on animals – learn more
Unscented
Size - 9.5 x 7.0 cm, burn time 42 hours (approx).
Size - 20 x 7.0 cm, burn time 110 hours (approx).